Dear everybody,
I have the following problem:
I have two scenes, a street with a pedestrian crossing: and a street with a pedestrian crossing, a crossroads, pavement and some buildings.
I want to stress that the pedestrian crossing is its own geometry, as are the street, pavement, and so on.
I generate a Navmesh using jme3-ai.
On the smaller scene, the navmesh generates polygons that fit perfectly to the pedestrian crossing, meaning that there are two triangles that span precisely across the texture.
Like this: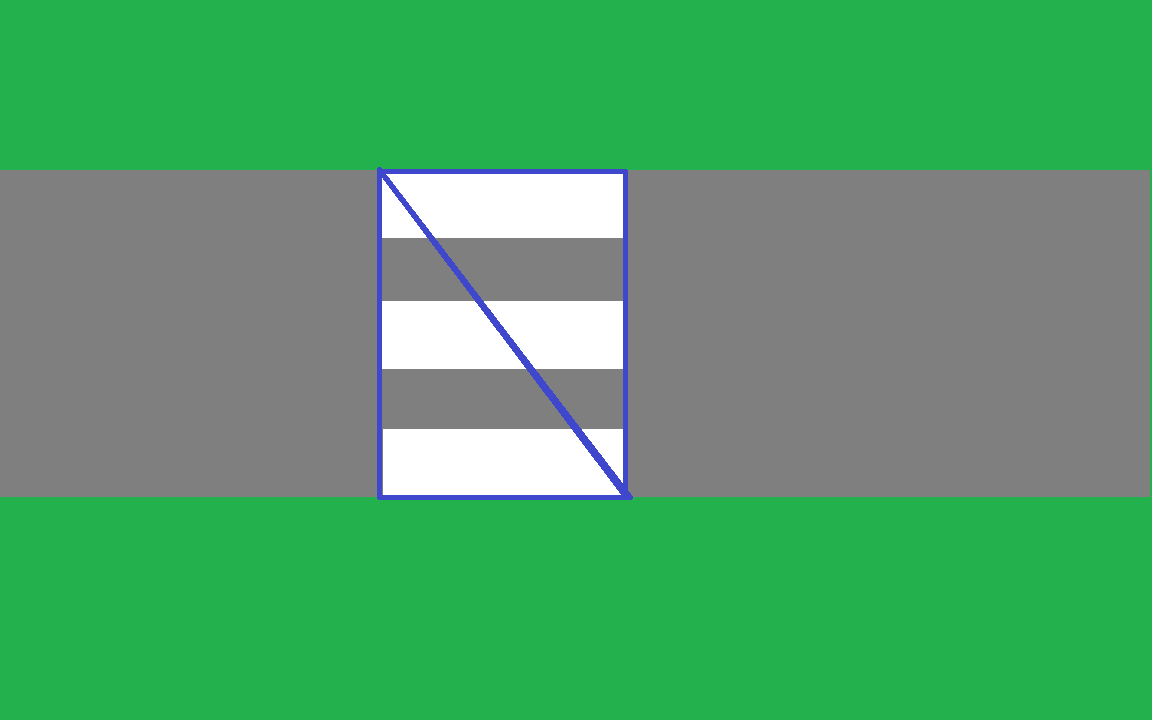 On the larger scene, this is not happening. It looks like this: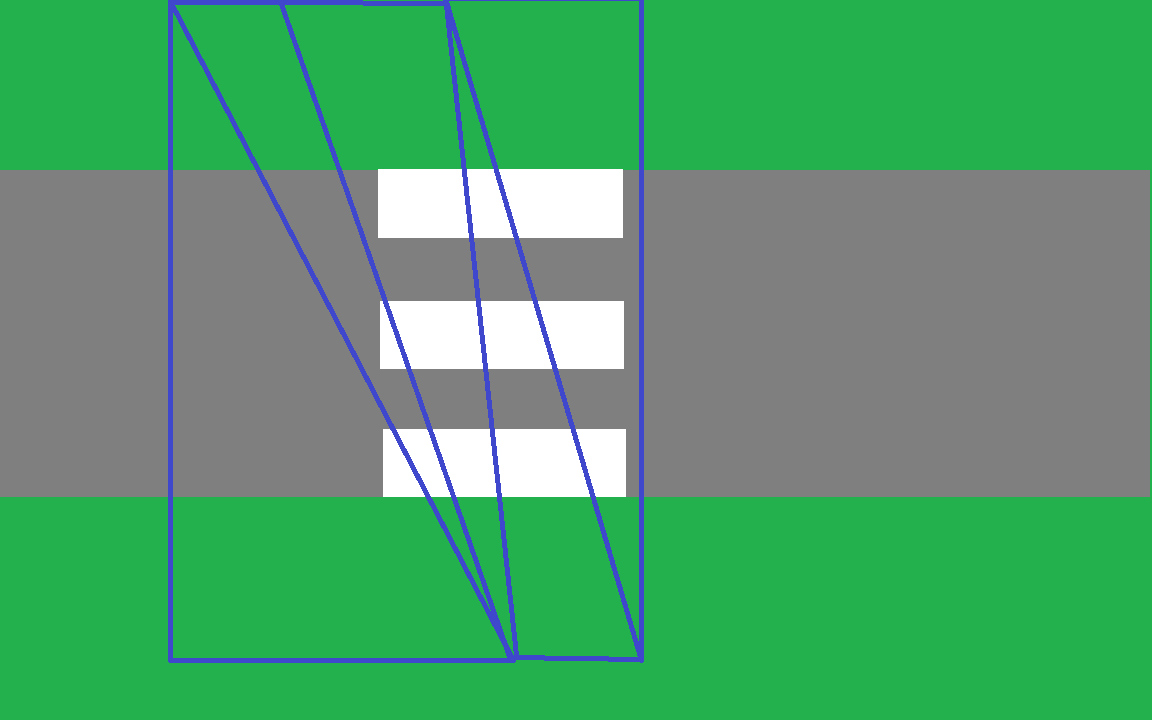 (Obviously, there are more triangles in the mesh, I just restricted the example to the impoartant parts.)
It is of utmost importance to me that I can generate the polys/triangles in a way that they "follow" the textures/geometries.
I've tried so far to fiddle around with the settings in the navmesh generator (especially TraversableAreaBorderSize), but to no avail.
I know that the navmesh generation process takes the geometries and works on them.
I also know that the generator (findGeometries in NavMeshState.java) finds all relevant geometries (indeed, it finds the pedestrian crossing geometries).
Can anyone help me debug this problem? Meaning: Has anyone seen something like this and knows why the navmesh doesn't take into account the crossing geometries?
I do not want to get any code (!), I just want to discuss the problem with you guys.
Best,
j