So I'll start it this month… hopefully someone else isn't doing it too right now.
I spent the last day working on a waterfall effect using shader-side animation of some shader-side billboarded quads. I've reached the end of my self-imposed tweaking deadline and this is what I have so far: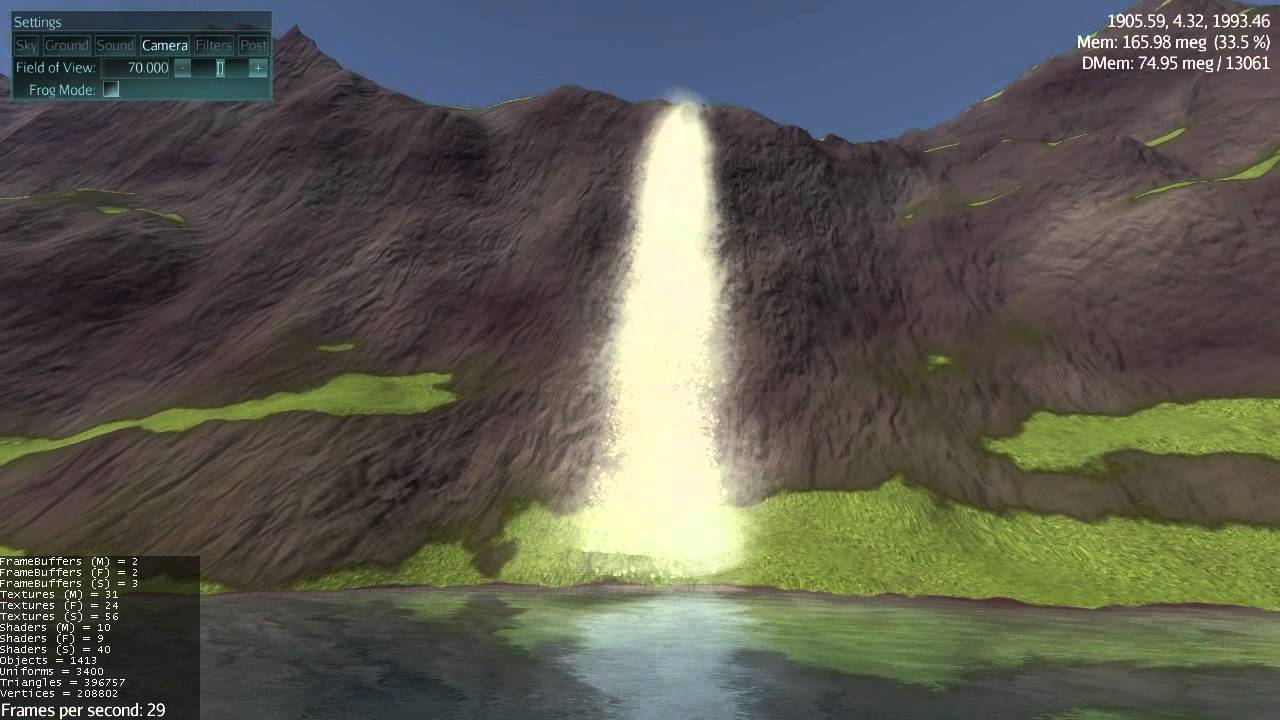 Description from the video page:
It's not 'perfect' but I've reached my "tweaking deadline". Things like this, I have to give myself a deadline for endless tweaking otherwise it takes too much time. It's obviously a waterfall now and I can swing back and tweak it some more when there is more of a game. The waterfall is one of the critical story elements and helps tie together some of the other water-related stuff I'm working on.

This particle effect is done as a static mesh using a shader-side particle effect and billboard rotated quads (in shader). It's the same mesh layered a few times with different textures… though it could have just as easily been different meshes, too.

Three layers at the moment that don't always sort like they should and you see them pop in front. Good enough for now.

This is using ideas that I designed for Mythruna, so when it's all properly working then this will definitely be a part of Mythruna's water system.

Simsilica, LLC Web site: http://simsilica.com
Follow at: http://twitter.com/simsilica
WIP site: http://dragonfly-odyssey.com
tl;dr: it's not perfect but it's good enough for now.
P.S.: when I have my positional audio system working, the sound for the waterfall will help sell the effect greatly, I think.