I set up a new project in the SDK.
I ran the priming build on the main project, which created subprojects for app, desktop, game, and vrdesktop.
The app project has a warning icon on it. When I go to resolve the problems, it says I need to run a priming build: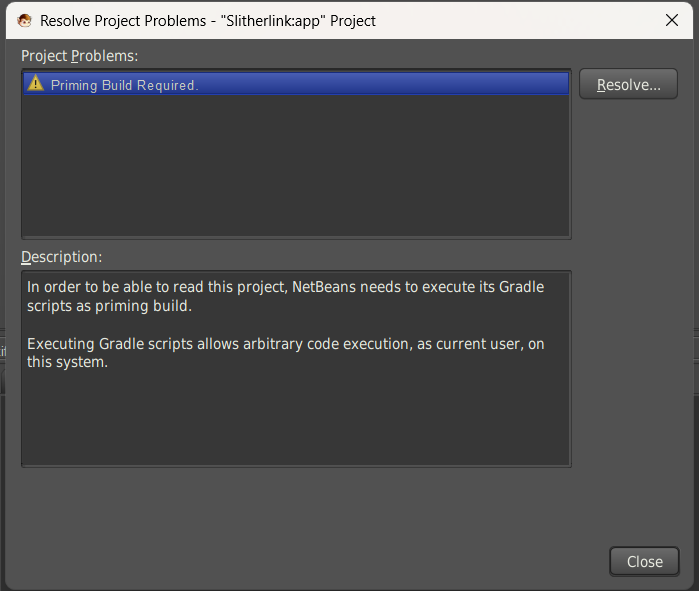 When I click the Resolve button, nothing happens.
I created a local.properties file and added sdk.dir to it.
I am able to build the app subproject successfully.
Any ideas why this is not working?