I just installed the most recent 3.3 version of the SDK, and I'm noticing that random models appear to have distorted texture coordinates when opened in the scene editor.
When I run my game though, they are thankfully rendered properly (phew

) so it must be something specific to the scene editor. It's only happening with 2 of my models that I've found so far.
Here's a screenshot showing the same model in game at run time, compared to in the SDK, both running the same version of 3.3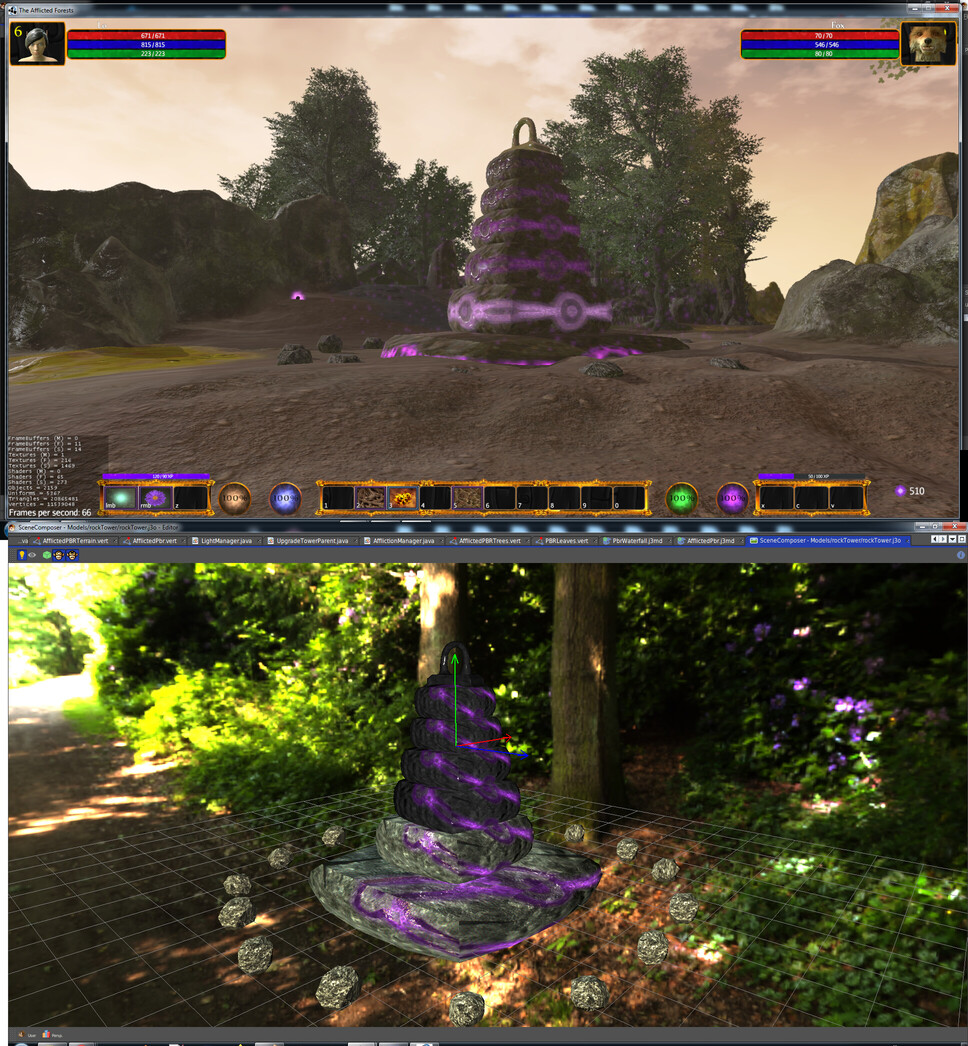 The model uses a forked version of PBRLighting, but the issue peresists even when I switched it to use the stock PBR shader, so it doesn't appear to be a shader bug.
I wasn't sure if I should open an issue for this in the SDK github repo, but thought I'd at least make a post in case anyone else runs into the problem while upgrading and mistakenly think their models are corrupt.
Side note: I'm also really liking the new updates to the SDK, especially the buttons for applying the default light probe to the open scene in the scene editor and also making it the sky box