I have a custom hierarchy of assets in a gradle subproject. The custom asset folder is actually the sourceSet main/resources.
For my game, here's how I include the assets :
compile project(':assets').sourceSets.main.output
compile project(path: ':assets', configuration: 'generated')

I can load everything I want, however the asset manager cannot locate textures associated to a model because it tries to search in jme3's default asset hierarchy.
GRAVE: Cannot locate texture Models/sword/sw_texture.png (Mipmapped)

Actually, the asset hierarchy looks like this :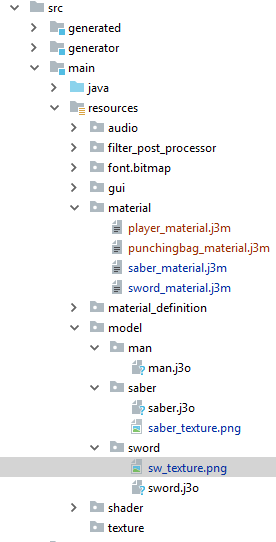 I can bypass that by setting manually the texture in the material but it's just a hassle for something that should be automatic.
How can I make the asset manager follows that hierarchy instead of the default one?