Hi guys, I have another problem now.

I want to create a game like Temple Run and I also read the source code of CubeField.java. But I can not create obstacle just appear at the road (only three way player can run, and I want the obstacle just appear at the way that player will run and not too dense).
Screenshot: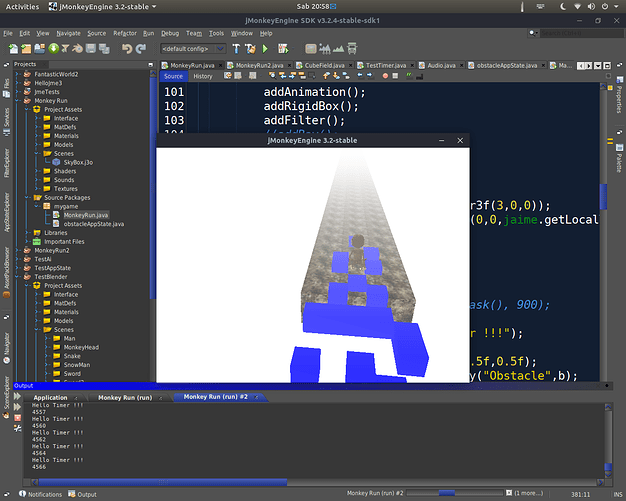 Suppose the blue cube is obstacle and jaime is the player.
I tried to use Timer to delay the obstacle appear, so it will not be too dense but it did not work.
Does anyone can help me ? I will very thankful.