I have decided to use JavaFX for my HUD. All the menus and windows work great so then I decided to port my in game entity identifiers into my JavaXF scene. These are little markers that identify the objects in the scene. My old code painted them on the GUI node so porting them as dynamic JavaFX nodes was a piece of cake.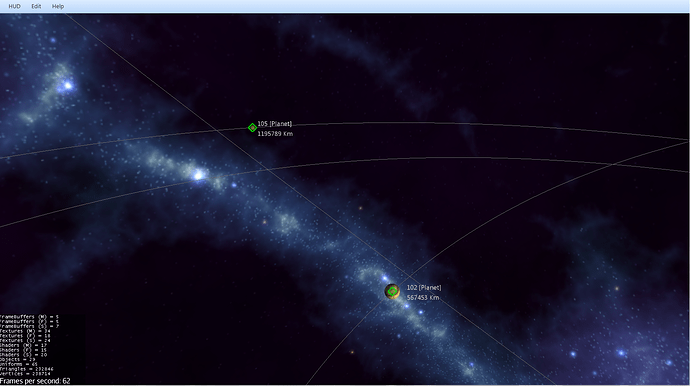 Now for the problem. Those planet indicators in the screen shot are controlled by the planet controllers. In controlUpdate() I get the entity's screen coordinates and update the JavaFX node's x and y settings. When I move the camera my indicators lag behind the spatial. The faster I move it the bigger the lag. Now, I understand that the JME thread and the JavaFX thread are separate but the lag is HUGE and not justified when the JavaFX thread should be running at 60 ticks per second.
Has anyone solved this problem?