I realized that my ComboBox was actually a drop down menu :), so I renamed it to DropDown and then created an actual ComboBox. During the process I noticed that when a button is resized the collision detection bounds are only resized if the button shrinks, but not if it grows. Here's a couple of screen caps to illustrate: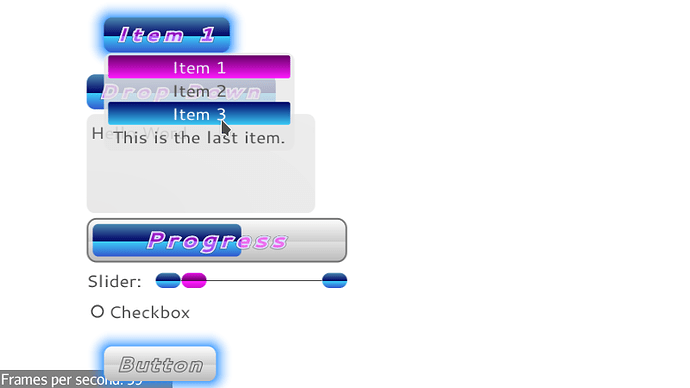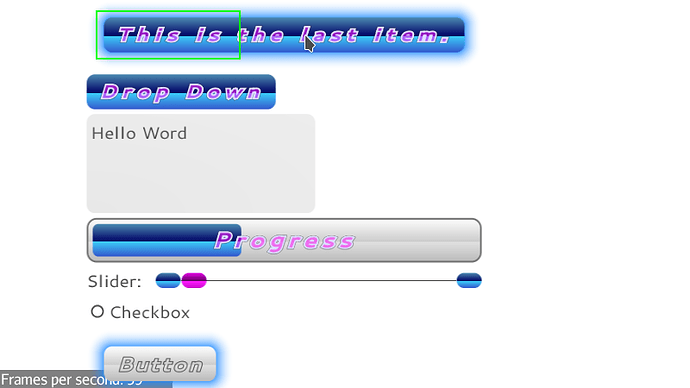 When I start out with the first image then select the larger text the button grows, but the new larger button only responds to hover events or button click events if they occur in the green highlighted area which is the original size of the button. Any thoughts on this, do you think this would be Lemur or jME related?
I've tried adding Geometry.updateModelBound() whenever the GradientBackgroundComponent mesh is resized and also tried detaching the Geometry, creating a new one with the resized Mesh then attaching the new Geometry with the same results.