Looking for @sgold or someone pro at using Minie.
Earlier today I was doing some testing with Horsepower Racing and I built it and produced Native Launchers.
And when I opened the .JAR file, everything ran as expected; but when I tried to run the .EXE file, when the physics was initialized, Minie threw this error: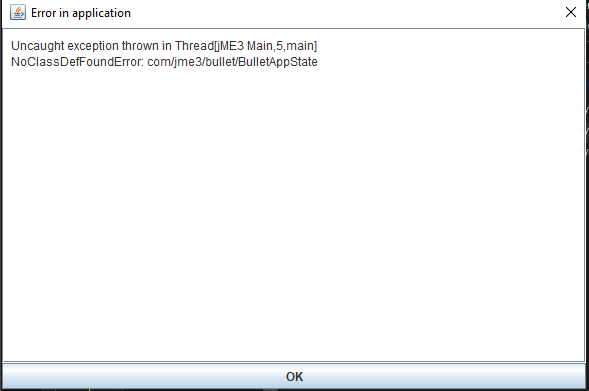 When I ran this with jBullet, both .JAR and Natives ran fine, I haven't yet tested with native Bullet.
I'm curious if this is something I'm doing wrong and there is a way to fix this, or if this a bug to be reported.