Hi friends
Using L3DT to create my terrain then export it both as a object and as a height map (to create terrain in JME using TerrainQuad).
but :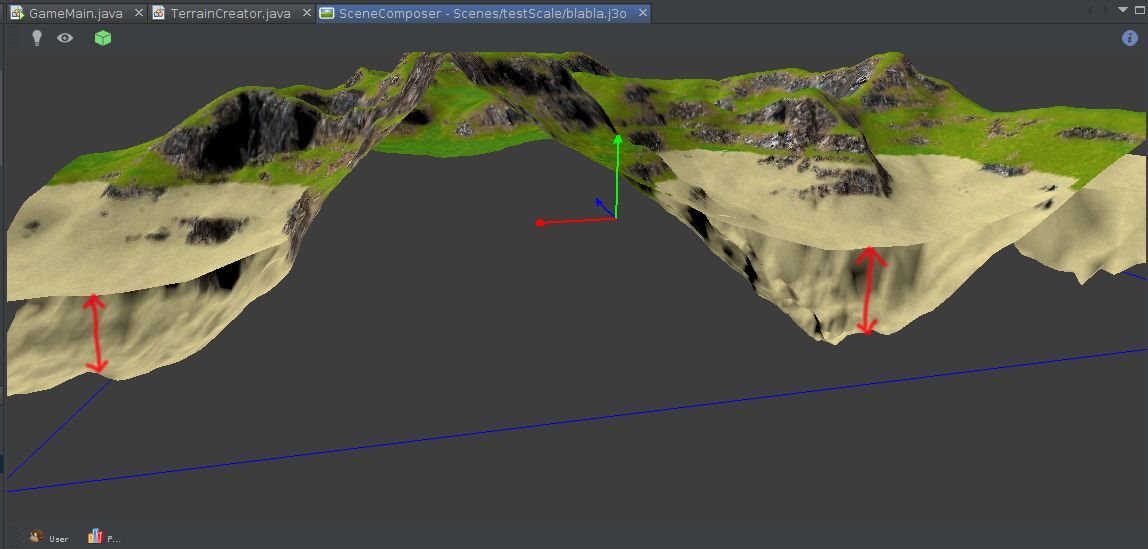 The above terrain is .obj mesh created by L3DT and the below one is created in jme with exported height map from L3DT.
As you see under sea heights (negative height) is not over lapping with original mesh.
Any one knows what may goes wrong here ?
As I know there are a few guys also using L3DT for their games , Do you have the same issue too ?
Edit : height map settings