Hello!
I have this model in Blender.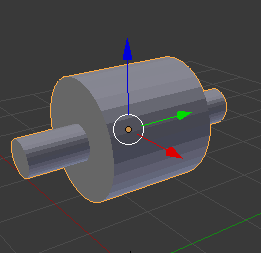 And I using this page to convert the .blend file to .obj file, which I'm going to use as a model in JME. I didn't get Ogre to work.
But then when I try to import the model inside JME.
Check if the model looks as expected, some textures fail to load. Textures that can not be found will be replaced with a red material.
You can also apply textures later by copying them to the project folder and applying them via a j3m material.
The UV coords are saved in the mesh so the mapping data will still be available.
With the buttons above you can move the camera.
Question:
Do I need to insert material, texture etc. inside Blender on my model first?