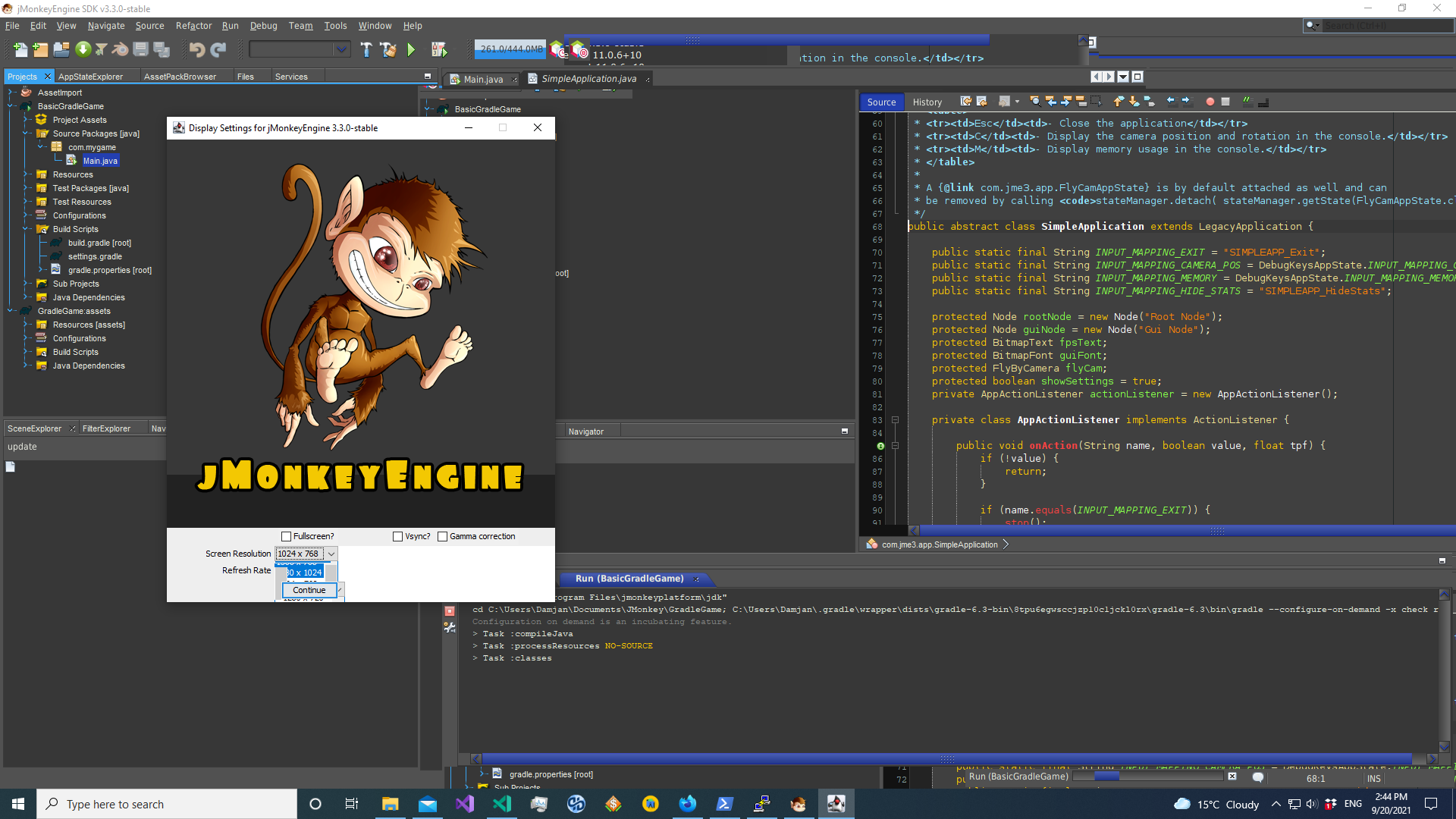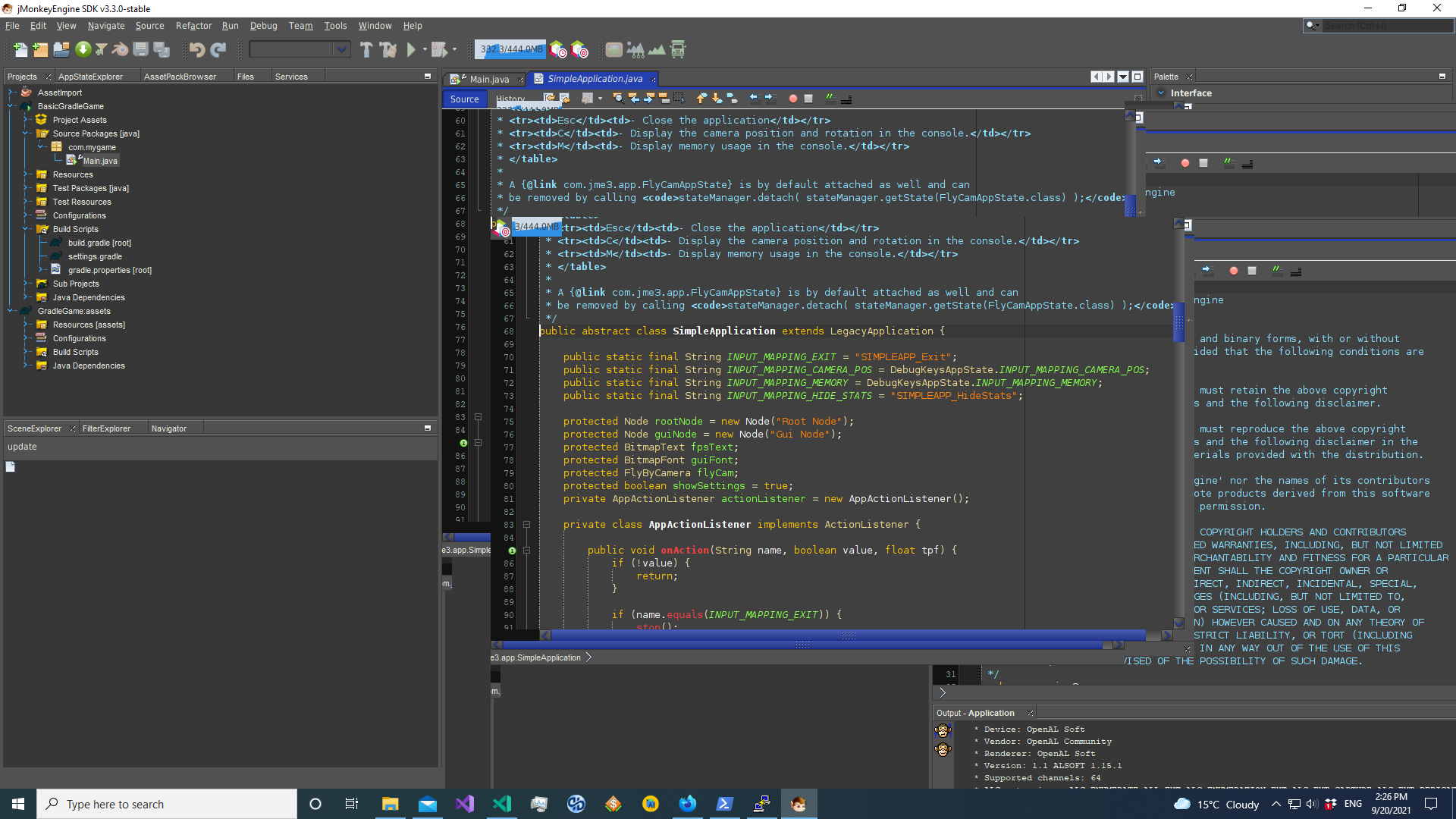 First time using the engine, and sdk.
The sdk feels sluggish and laggy(not too important, but could be related)…
I tried the netbeans 12.4, and it works fine.
The launcher and the SDK ide both have visual artifacts. The artifacts on the launcher start when I want to change the resolution, before starting the game .
I run amd FX 8350, AMD R7 360;
The ide works correctly on a laptop running linux.
oh, and I can't build from source, because when I run ./build_engine.sh
I get Can't get https://dl.bintray.com/jmonkeyengine/files/9f026b41ca0cab34042262a830a3979107721da1/jme3-natives.zip Forbidden!
similar, when I run ./gradlew run, I get `Execution failed for task '``:downloadAvian'.
java.io.IOException: Server returned HTTP response code: 403 for URL: Global Software Distribution & Software Releases - JFrog Distribution
The system I tried to build on:
$ ./gradlew --version

------------------------------------------------------------
Gradle 5.6.4
------------------------------------------------------------

Build time:   2019-11-01 20:42:00 UTC
Revision:     dd870424f9bd8e195d614dc14bb140f43c22da98

Kotlin:       1.3.41
Groovy:       2.5.4
Ant:          Apache Ant(TM) version 1.9.14 compiled on March 12 2019
JVM:          11.0.12 (Debian 11.0.12+7-post-Debian-2)
OS:           Linux 5.10.0-8-amd64 amd64

$ java --version
openjdk 11.0.12 2021-07-20
OpenJDK Runtime Environment (build 11.0.12+7-post-Debian-2)
OpenJDK 64-Bit Server VM (build 11.0.12+7-post-Debian-2, mixed mode, sharing)