I absolutely loved space related games. Was always fascinated if a game let you explore the universe, new planets and even alien life forms, like it was case in the games freelancer or galactic civilizations II. I also built some spaceships in minecraft and it felt wicked to just walk inside of them, imagining them to be able to fly. So I thought: why not combining the aspects of all of these games into one new game?



The result is a game called StarFire: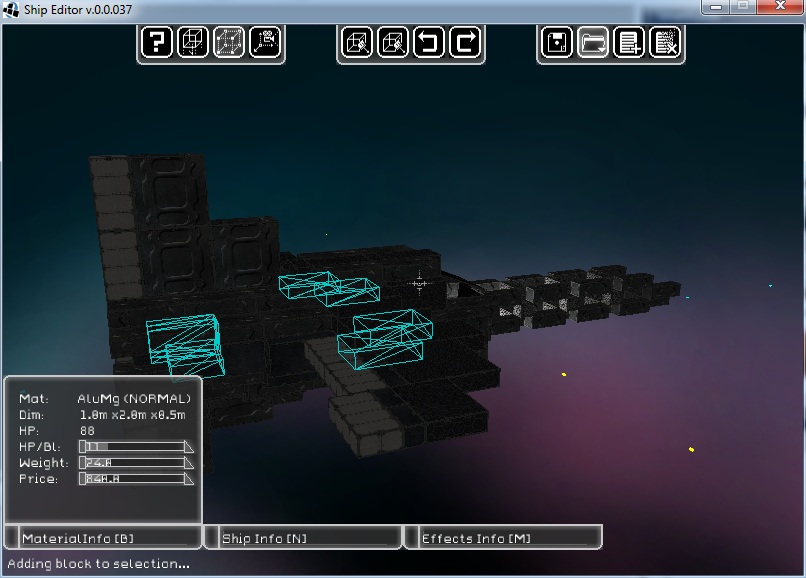 http://media.indiedb.com/images/games/1/20/19272/ShipEditor_v0.0.037_selection_fix_improved_interface.png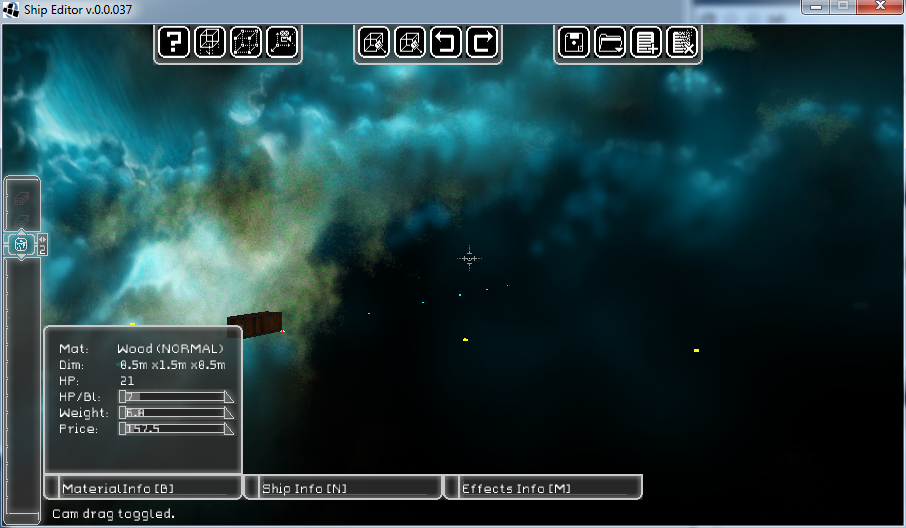 http://media.indiedb.com/images/games/1/20/19272/shipeditor_v0.0.037_-_background_matpicker.png
I'm currently still working on the ship editor where you can build your own spacecraft (get version 0.0.036 here:
http://www.indiedb.com/games/starfire/downloads/starfire-shipeditor-v00036-demo
). I didn't want to make it too similar to minecraft, so instead of cubic blocks, I went with different sized elements. This way I can keep the ships modular, retaining a certain simplicity (even though I don't have it as easy seeing how face culling works). I'm currently getting it all nice and shiny before doing the simulation itself, as I'm kind of stuck there.
Features will include:
designing your own spacecraft with all of its components: engines, weapons, you can even decide what how your cockpit in-game looks like, and what information it will display and what not

sandbox-style gameplay - no main story line (instead, you will get hints of who you are etc. while doing quests)

generic universe

generic items

quests and dialogues

research alien life forms

colonize planets

build your own production facilities

advanced trading

space mining

multiplayer (planned, but not sure if I'll do that, depends on my progress really)