Hello
I have two Spatials (viewerSource, geom) and I want to figure out whether the geom is relative to the viewerSource's translation and rotation ± a specific angle.
It's hard to describe without knowing the right words, here's an image: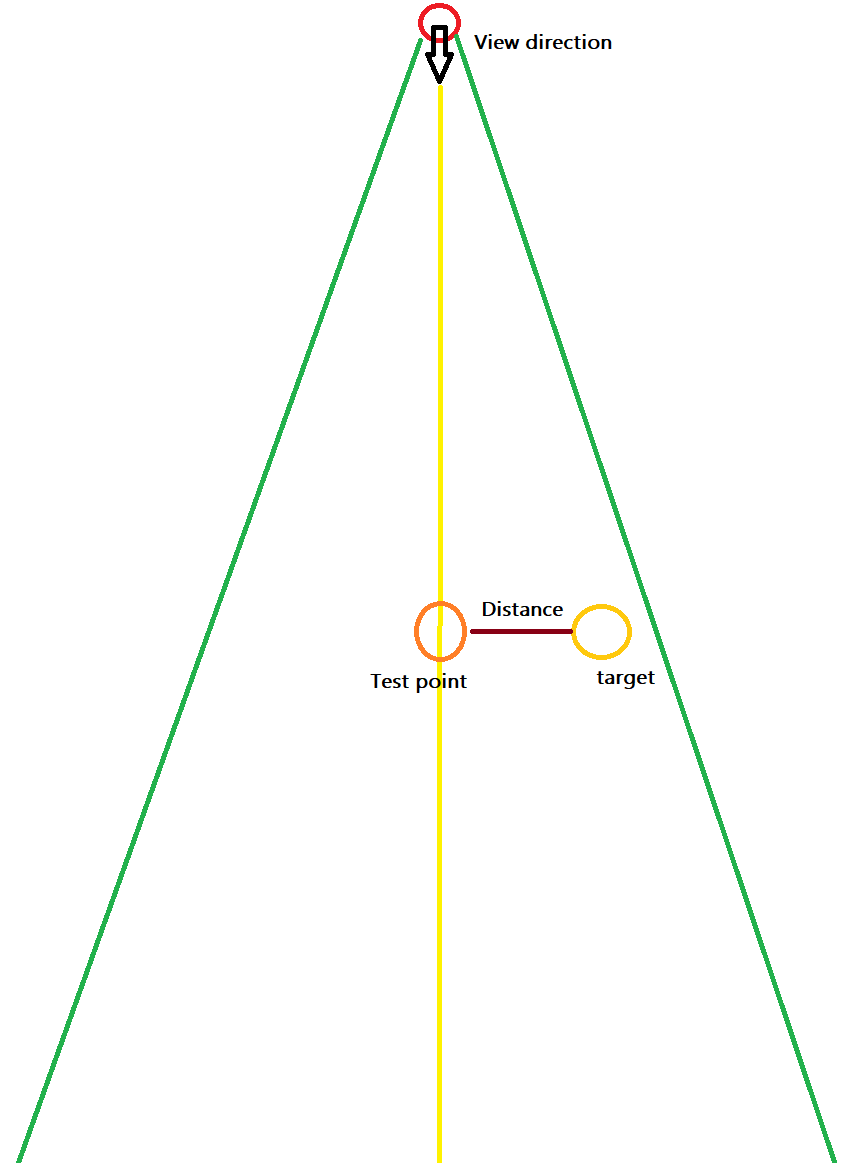 I want to test if the target (orange) is between the green lines.
I tried to write some code. My current solution is not right, but I have no idea how to solve that. Can somebody please tell me, how to do that right?
My current code is:
final Vector3f viewLocation = tmp.vect1.set(viewerSource.getLocalTranslation());
final Vector3f targetLocation = tmp.vect2.set(geom.getLocalTranslation());

final Vector3f viewDirection = tmp.vect4.set(Vector3f.UNIT_Z);
viewerSource.getLocalRotation().multLocal(viewDirection).normalizeLocal();

final float distanceBetween = tmp.vect5.set(viewLocation).distance(targetLocation);
final Vector3f testLocation = tmp.vect6.set(viewDirection).multLocal(distanceBetween).addLocal(viewLocation);

System.out.println(targetLocation.distance(testLocation));