Hello everyone,
I recently switched to 3.2 and have to say that the new profiler is awesome.
But I have a few questions concerning some of its points:
What is the flushQueue method, specifically the opaque bucket doing that takes up almost 9ms of my frame time?
Is it correct that stateManagerUpdate simply calls update() on all states after each other? (that takes up 8.5 ms)
Here is a screenshot of the profiler on my game: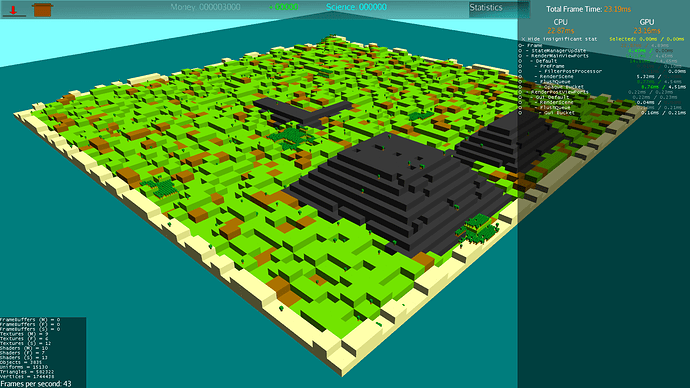 Thanks in advance for any answers!