Hello everybody!
I've been trying out Jmonkey engine, and it seams really cool.
But I have a problem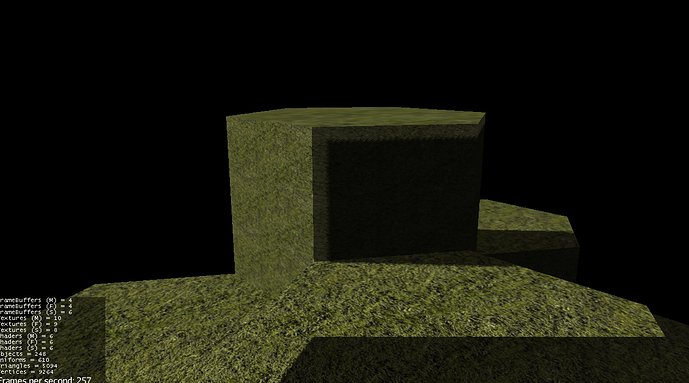 As you can see, the shadow should start on the edge of the face and not where it is.
I'm using the DirectionalLightShadowRenderer and FilterPostProcessor. I've tried increasing the shadowmap size, changing the Edge Filtering Mode… Still the same problem.
When I try rendering the teapot it does the same thing as in this thread Shadows looks a bit strange - #3 by deps81 but I haven't figured out how to solve it.
Thanks!