WIP: Advanced Vehicles
---
Please understand that this is a work in progress and is updated as my time allows. I made this for fun. It is released as open-source for those that wish to develop a car game and would like to see some kind of demonstration of how to go about developing a car in jMonkeyEngine. Contributions are welcome!
---
---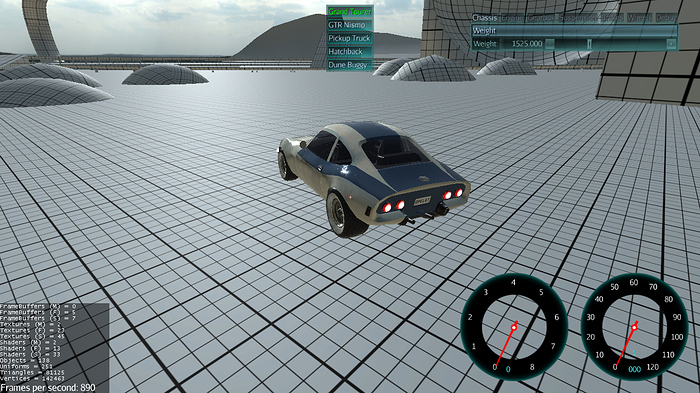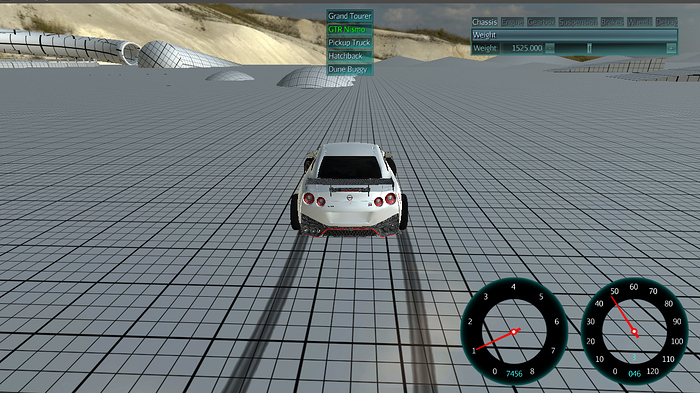 ---
An advanced implementation of vehicles for jMonkeyEngine.
This is a work in progress of creating individual parts for a vehicle. Currently implemented (but may not be fully implemented) are:
Engine
Brakes
Automatic GearBox
Wheel
Tyres
Suspension
Speedometer
Tachometer (rev counter)
Skid marks
Tyre Smoke
Engine Audio
Vehicle Editor
There are 5 cars to play with.
Controls:
WASD : forward, left, brake, right
Y : Start Vehicle
R : Reset Vehicle
H : Horn
E : Reverse
F5 : Change View (use numpad in 3rd person mode to change view angle) .
ESC : Exit Game
Pacejka Data
The tyres use the pacejka formula. Currently only latitudinal forces are applied, but longitudinal code is there. There are probably a few more things I can't remember.
The project also contains a Pacejka Viewer/Editor so you can create tyre models yourself. This is particularly handy if you want more of an arcade or simulation feel.
Play The Game
Double-click the .jar file to run the game.
Source Code
The complete source-code with models is available on github.
https://github.com/jayfella/jme-vehicles