I am working on a game trying to use PBRLighting in Intellij using 3.3.2-stable. When I applied a texture to a material it always looked gray. I can see the characteristics like pits and bumps and light does not reflect so I know the maps I'm using like normal, roughness etc seem to be applying. It just appears that the BaseColorMap doesnt seem to be applied to show the color.
So I tried switching to the SDK 3.3.2-stable-sdkpreview1 to see if I have a better result. First I created a base gradle game and created a new material and this is what I see.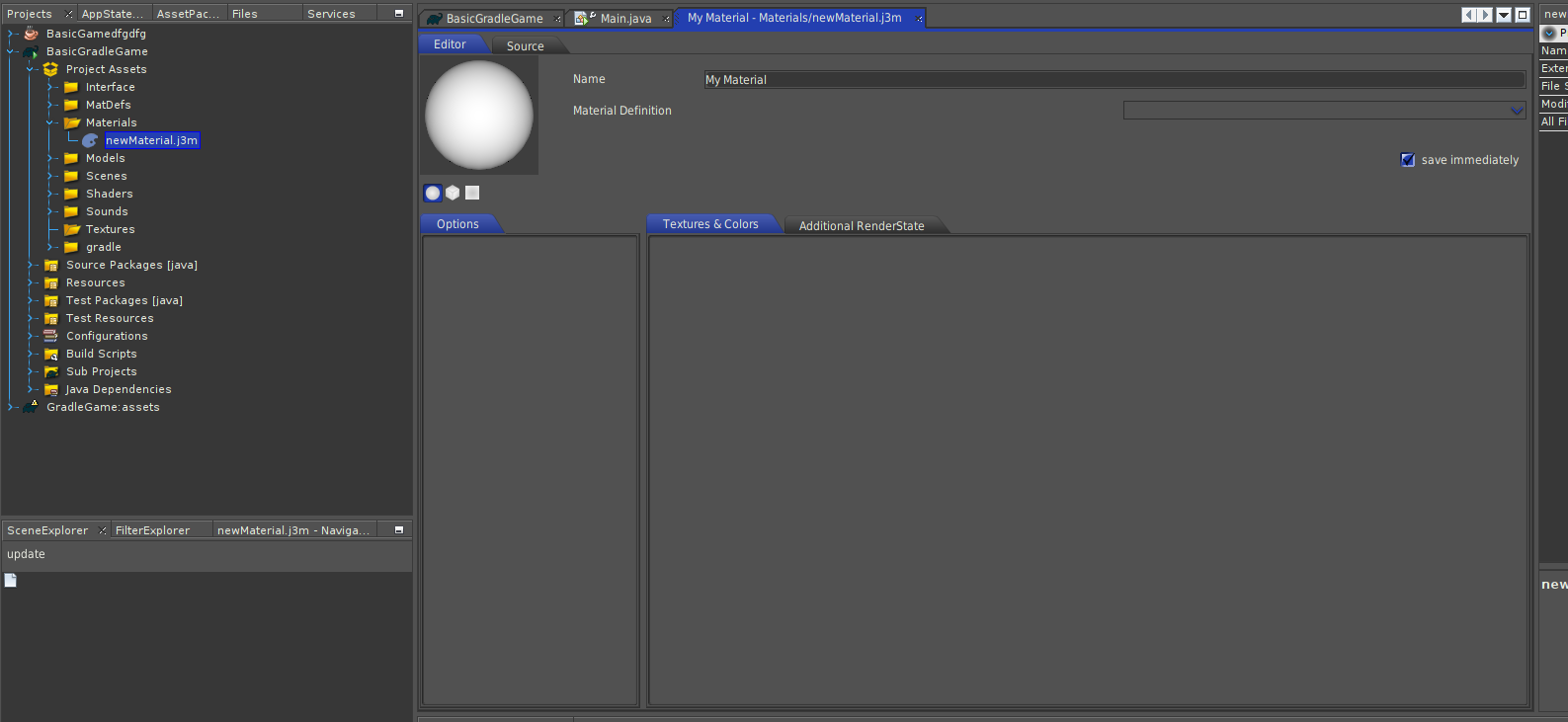 So I created a new maven game and tried creating a material there. When I use regular Lighting it looks as I would expect.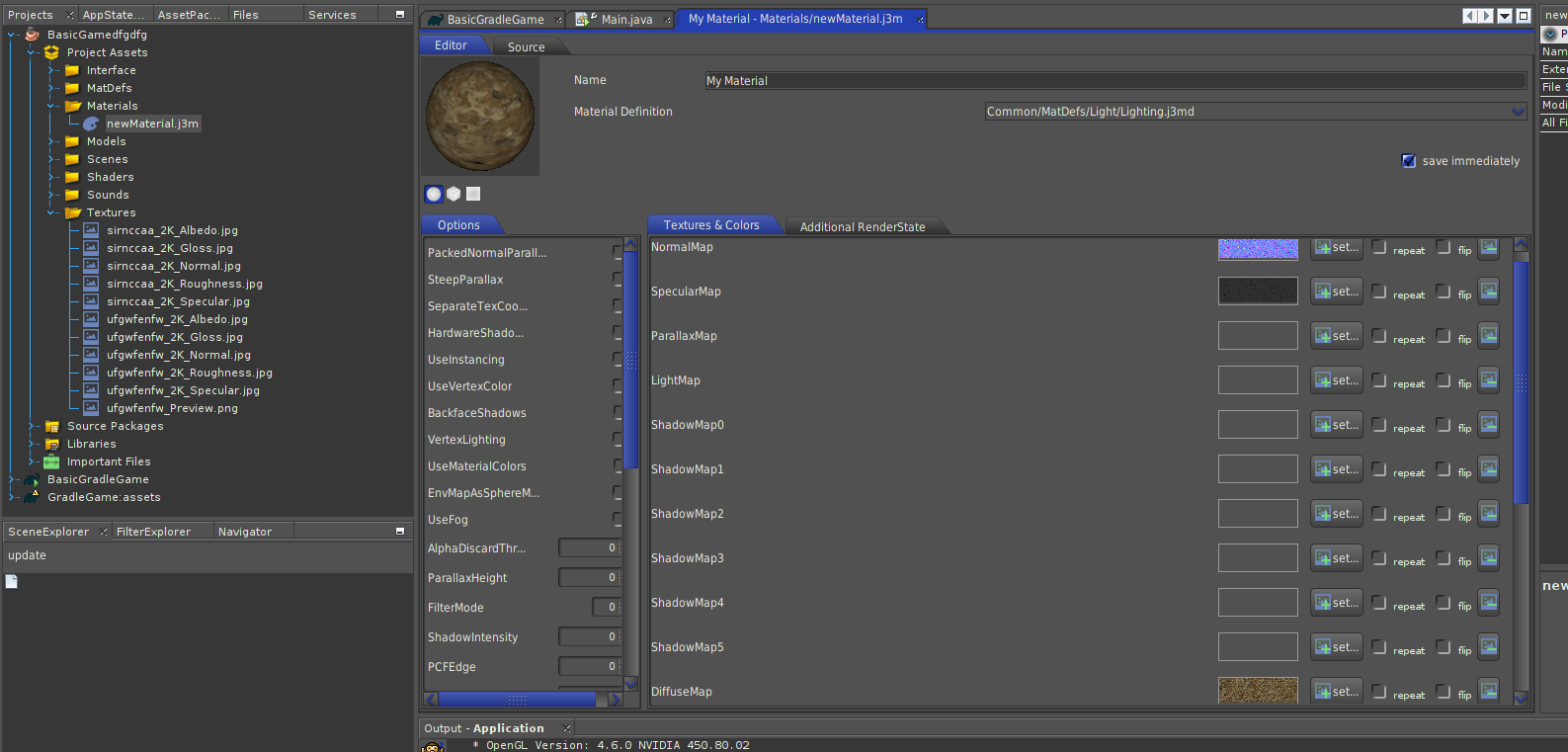 But when I switch it to PBRLighting I see the same thing that I did in Intellij.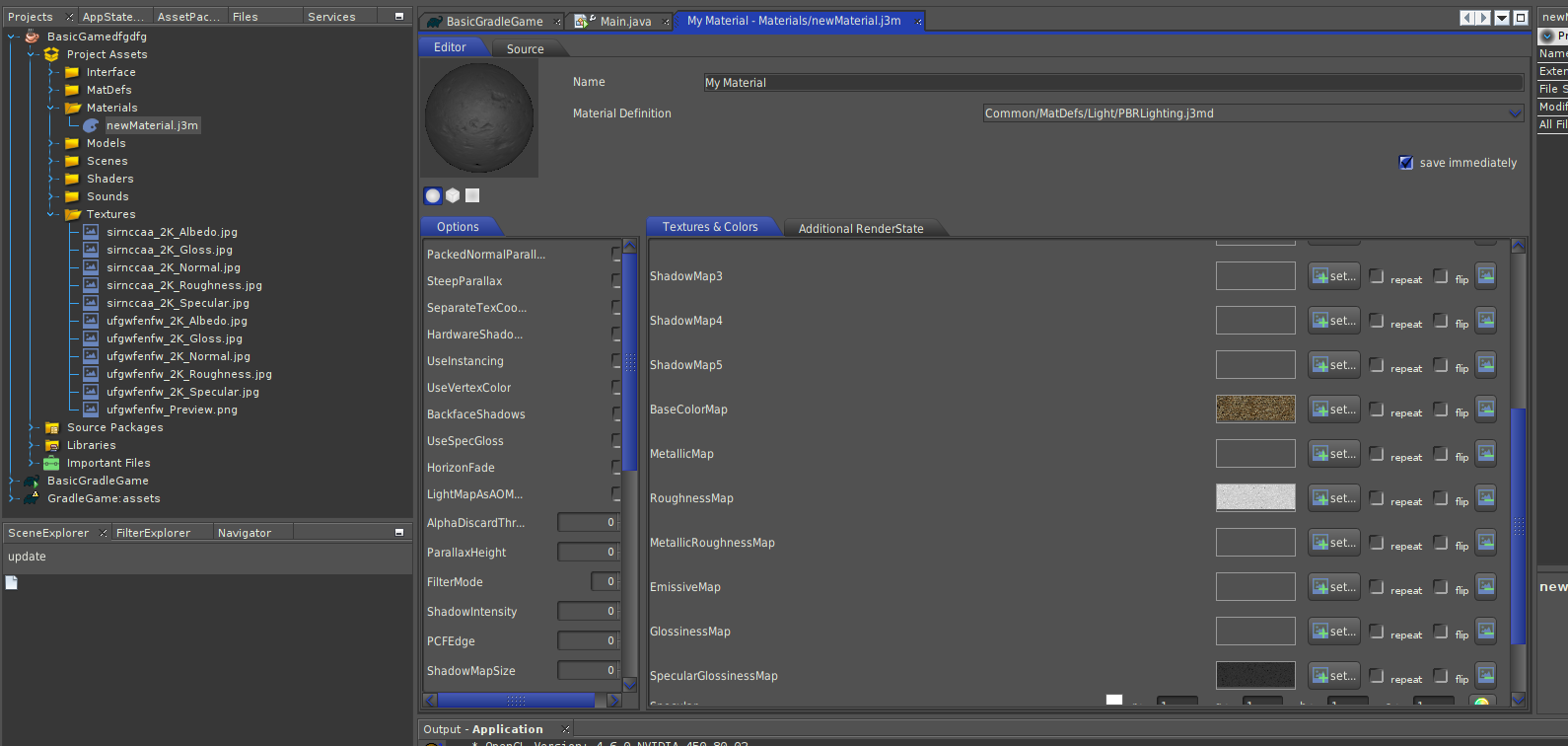 I have 2 problems.
Why am I not seeing the same result between Lighting and PBRLighting?
Why is a new material in a new base gradle project, with no changes except a new material, not showing the material properties?