Hello!
Adding BloomFilter in the beginning of simpleInitApp in HelloEffects or HelloMaterial applications produces strange artifacts:
FilterPostProcessor filterPostProcessor = new FilterPostProcessor(assetManager);
    BloomFilter bloom = new BloomFilter(BloomFilter.GlowMode.Objects);
    filterPostProcessor.addFilter(bloom);
    viewPort.addProcessor(filterPostProcessor);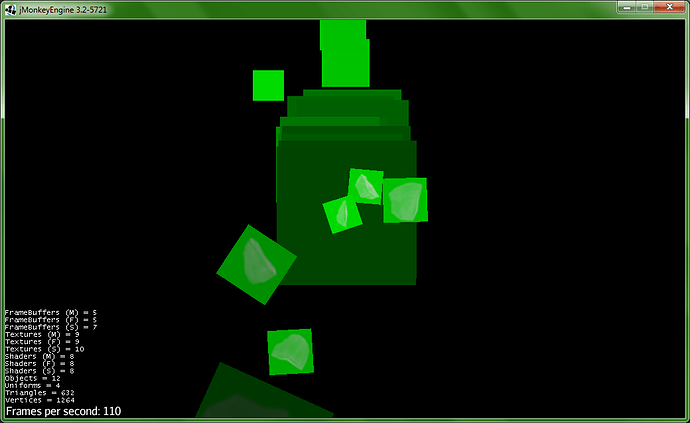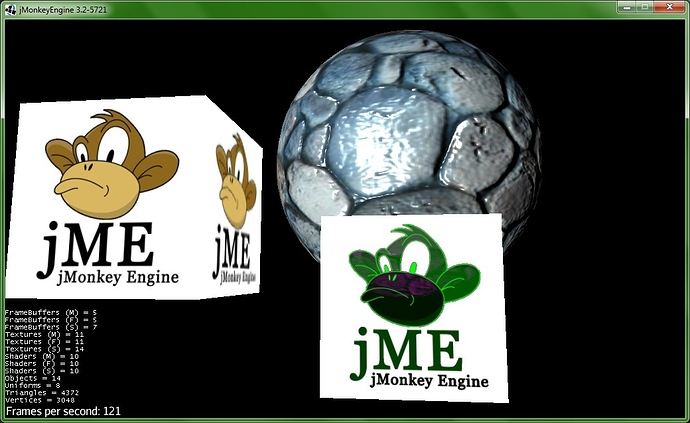 Videocard is AMD Mobility Radeon HD 4570 with the latest drivers. Windows 7. JMonkeyEngine was built from master some weeks ago.
Same code with the same JMonkeyEngine does not show any artifacts on Nvidia GTX 760 under Windows 7.
Playing with BlendMode for transparent material or changing GlowMode does not fix the issue for system with AMD card.
As my project requires glowing material I need to activate BloomFilter. I also need ParticleEmitter and transparent objects. Is there any other way to achieve glow effect without BloomFilter? Or is there any thought what potentially causes this problem, so I can investigate JMonkeyEngine code and fix it?
Thank you!