I have several questions.
1st. When I run my game from command line java -jar TimePilot.jar after a do a build for distribution, I get a screen looks like this. The colors are really off, they are much lower in brightness.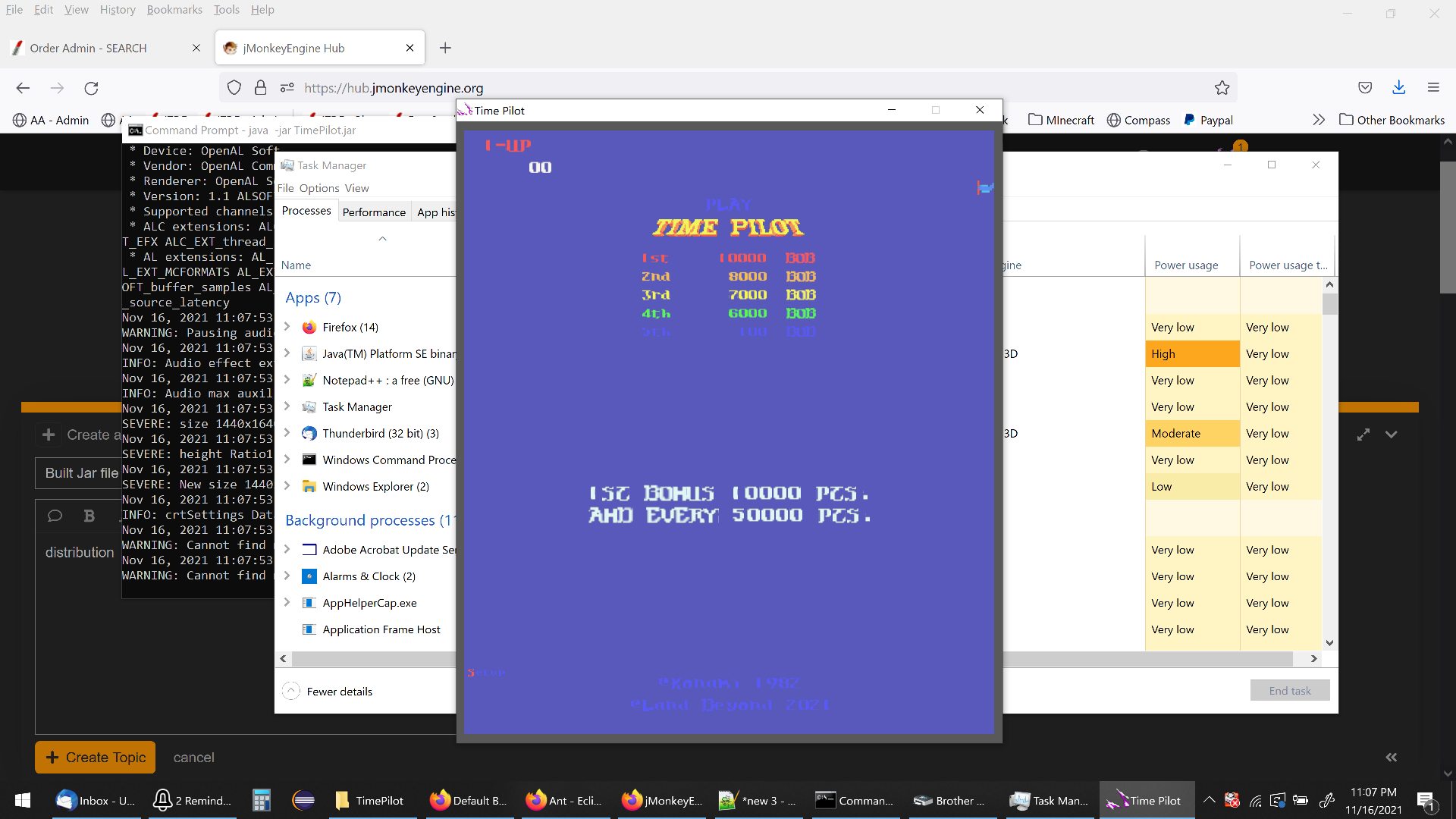 2nd. when I run the same Jar file through the EXE file. I get this. The screen resolution is really off. Colors are still off but like option 1.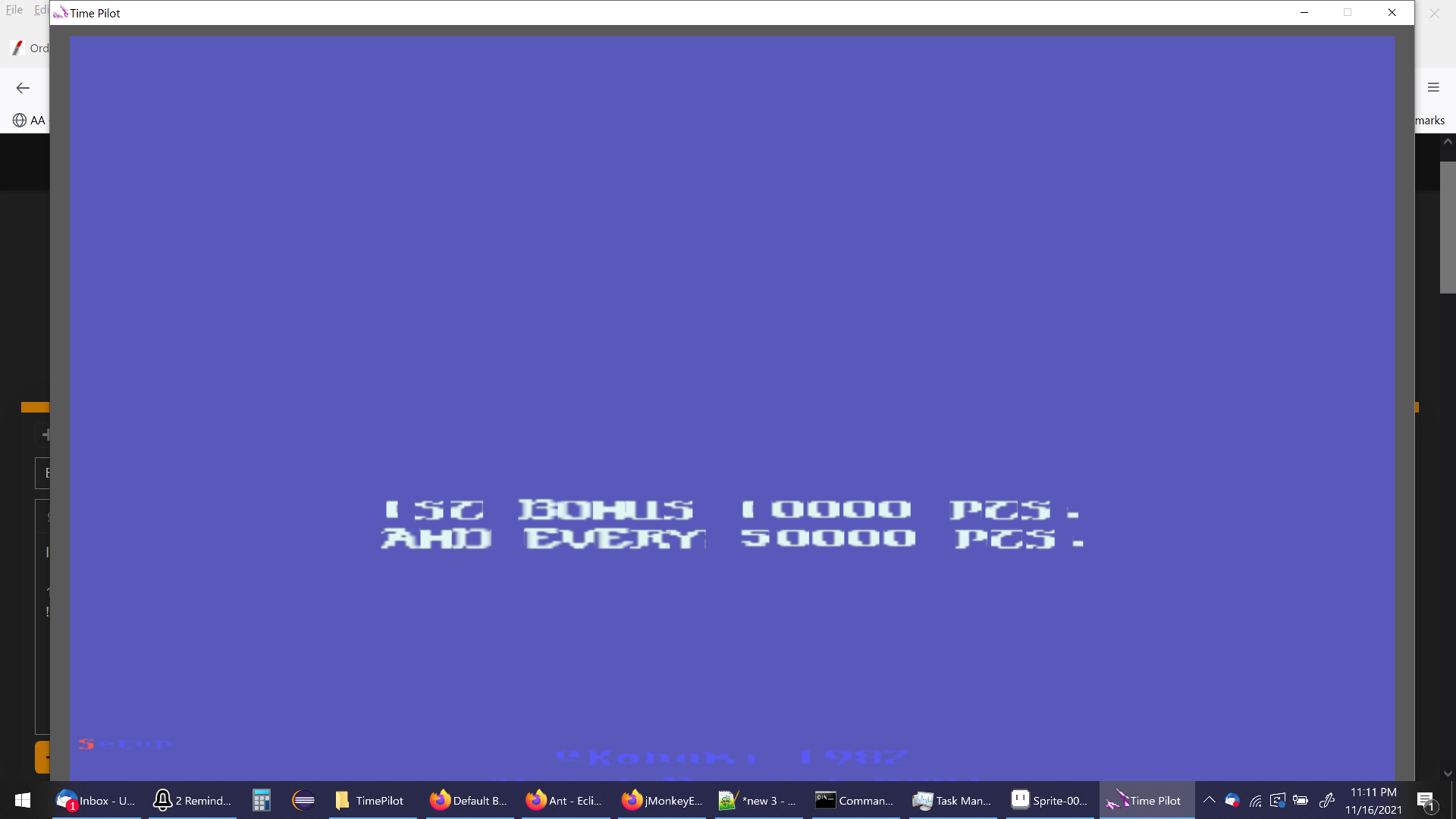 3rd. when I run the program through IDE (Eclipse or Netbeans), I get the following: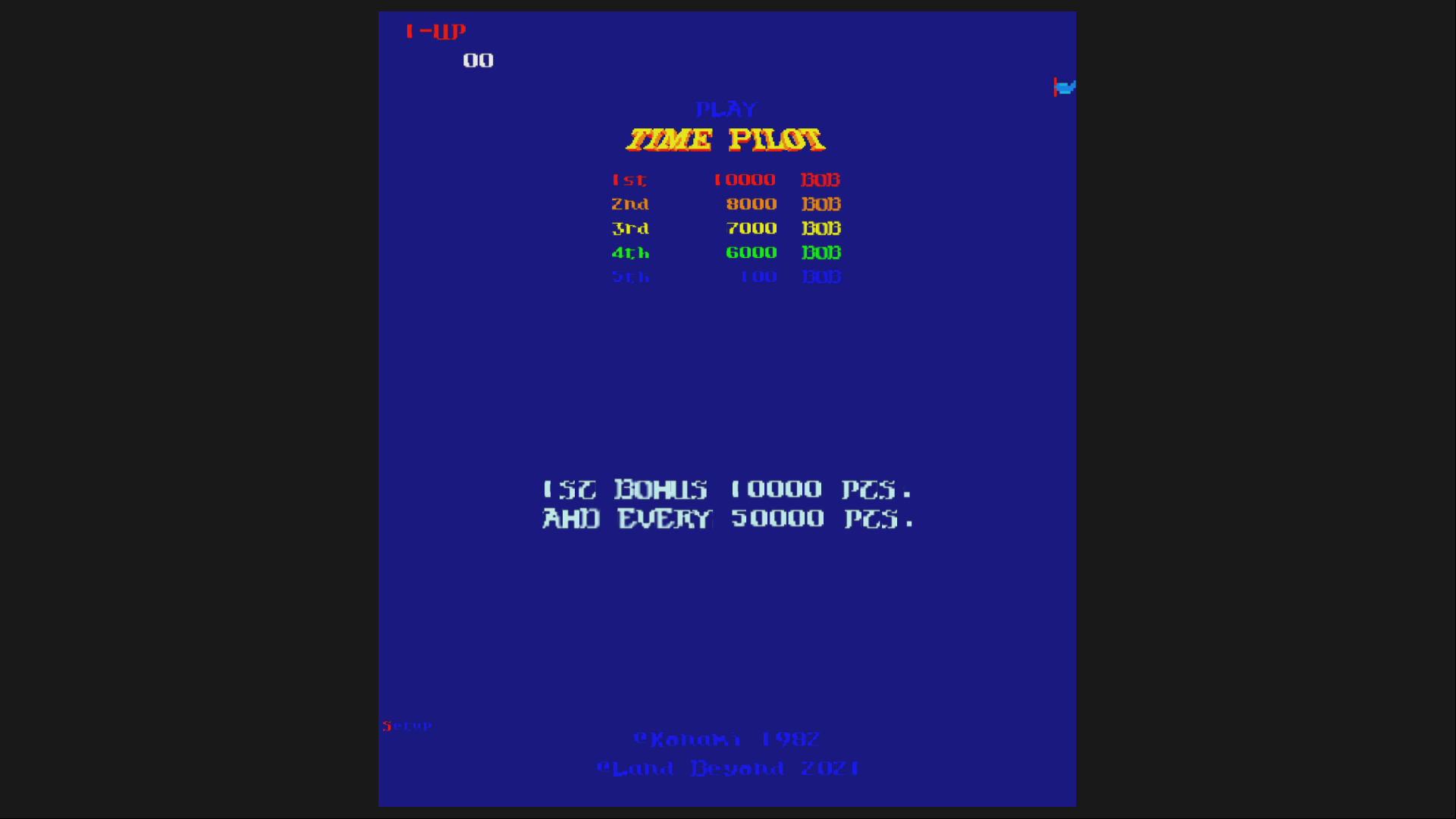 See how much more deep the colors are.
What is causing the difference between a build and running through IDE environment that could cause the output color to be different???
I don't have a clue where to start.