Prefacing this by saying I'm not sure if this is a blender issue or a jme issue. It happens in blender and jme viewport. The model, when a directional light is added, looks like this: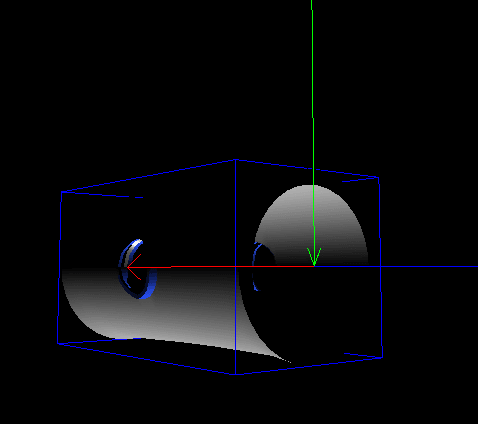 Why is a directional from below directed straight up producing light on the inside of the tube, on the top surface? The same effect occurs putting the directional light in any direction
The material is straight from the material in blender–the model looks identical to my blender one. It's a simple material–diffusemap, some shininess, usematerialcolors ticked on. And both blender (using blender internal render) and jme produce this effect. Blender's cycles render doesn't.
Anyone able to point me in the right direction? My artist is posting the same question on some Blender forums too, in case this isn't a jme thing. You can probably tell me that too