Hello.
I'm new to JME and try to extends the CharacterControl class by a ground detection. I think the Ray is a worse choice, since it is just a line, while the CapsuleCollisionShape has a volume and the ground check x/z dimension must be >= the Character Shape x/z Dimension. An other way could be to use more, say 8 Rays (respectively one Ray 8 times) around the Capsule hull, but this sounds like very much work for the CPU.
Since most of the Methods of important Classes of Bullet/Minie like CharacterControl, BetterCharacterControl and RigidBodyControl ends with native Calls, I cannot look into how this works in general.
Another Idea was to use BoundingBox below the Capsule to test the ground collisions, but it seems it doesn't collide with TerrainQuad and I found no useful informations about the Bounding classes.
So has somebody a general hint/idea how to realize that?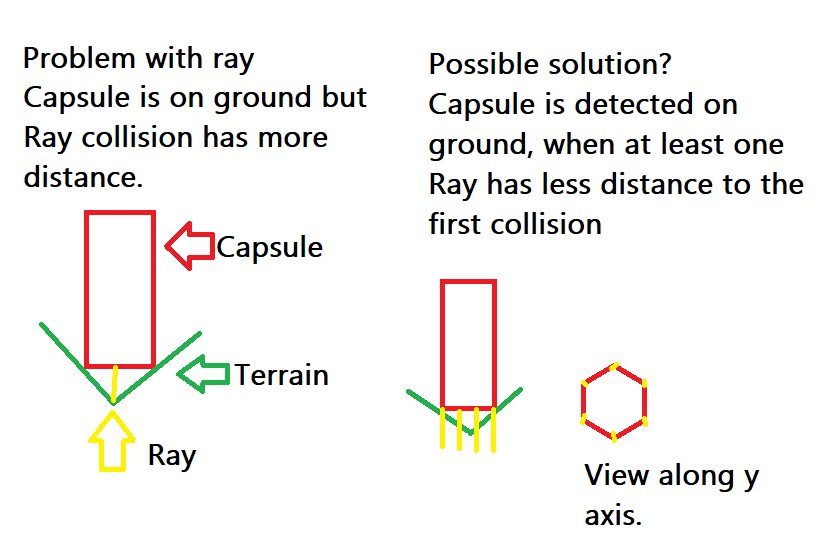 Edit: The reason why I want to do is, CharacterControl#onGround() returns only false, while the Character jumps. When the Character runs over a edge and falls down, I have no glue how to switch to a "fall" state to block walking and jumping while in the air.
Thank you, kind regards