I'm probably doing it wrong or missing an option. I create a viewport and render that to a texture. Then I take the texture and attach it to the guiNode.
When I attach the texture to the guiNode, all the areas where nothing was rendered to is BLACK, instead of blank so that area can be transparent.
What am I missing to render to a texture so that the background is not black, it is blank.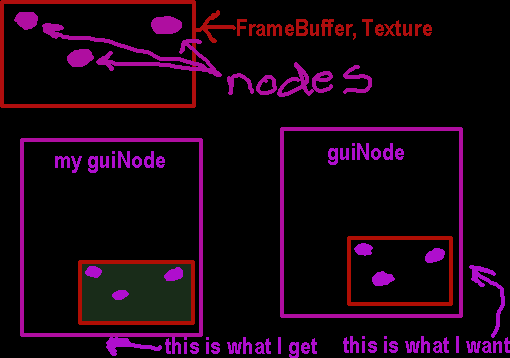 Let me know if this helps, explain what I'm asking for.
Kevin