Working really hard at my unnamed maze game, and it's come a very long way since I posted it in the April 2021 WIP Thread.
Updates:
New gun model based on an SW22.
New enemy models, so the enemies aren't just big black cubes.
Gunshot and mobbing sound effects, plus a nice "rushy" background beat.
Fixed maze generation so it doesn't generate an impossible maze half the time. Still some work to do though.
Maze generation removes most of the unneeded blocks.
HUD text for kills, health, time, and temperature.
Different enemy types. Implemented the framework to do it, I just need to get the models and stats for each type.
Pausing. Except it doesn't continue yet. Right now it's just to catch sweet scenes for screenshots.
Set gun to semi-auto.
Implemented muzzle flash.
Can now right-click to aim along the iron sights.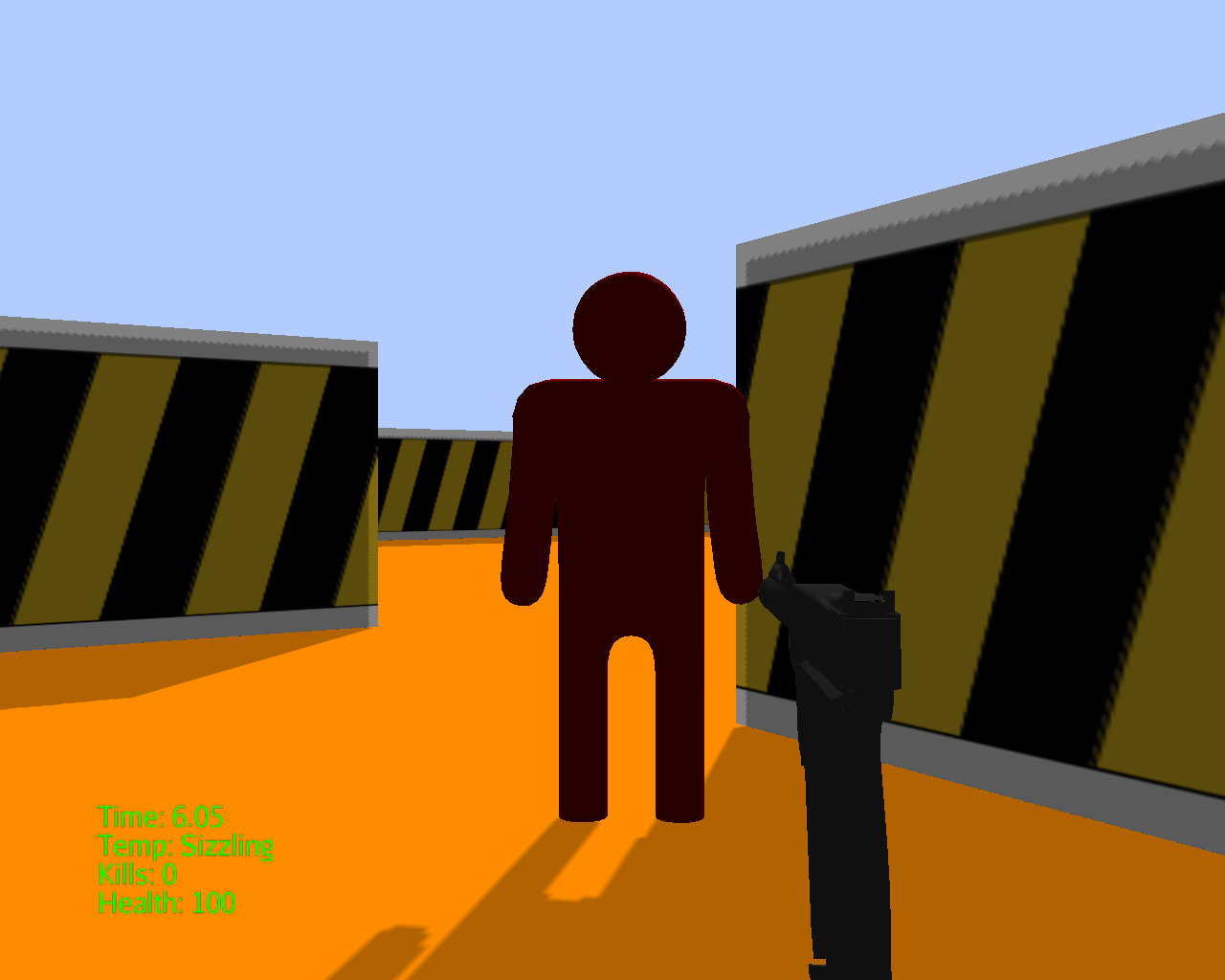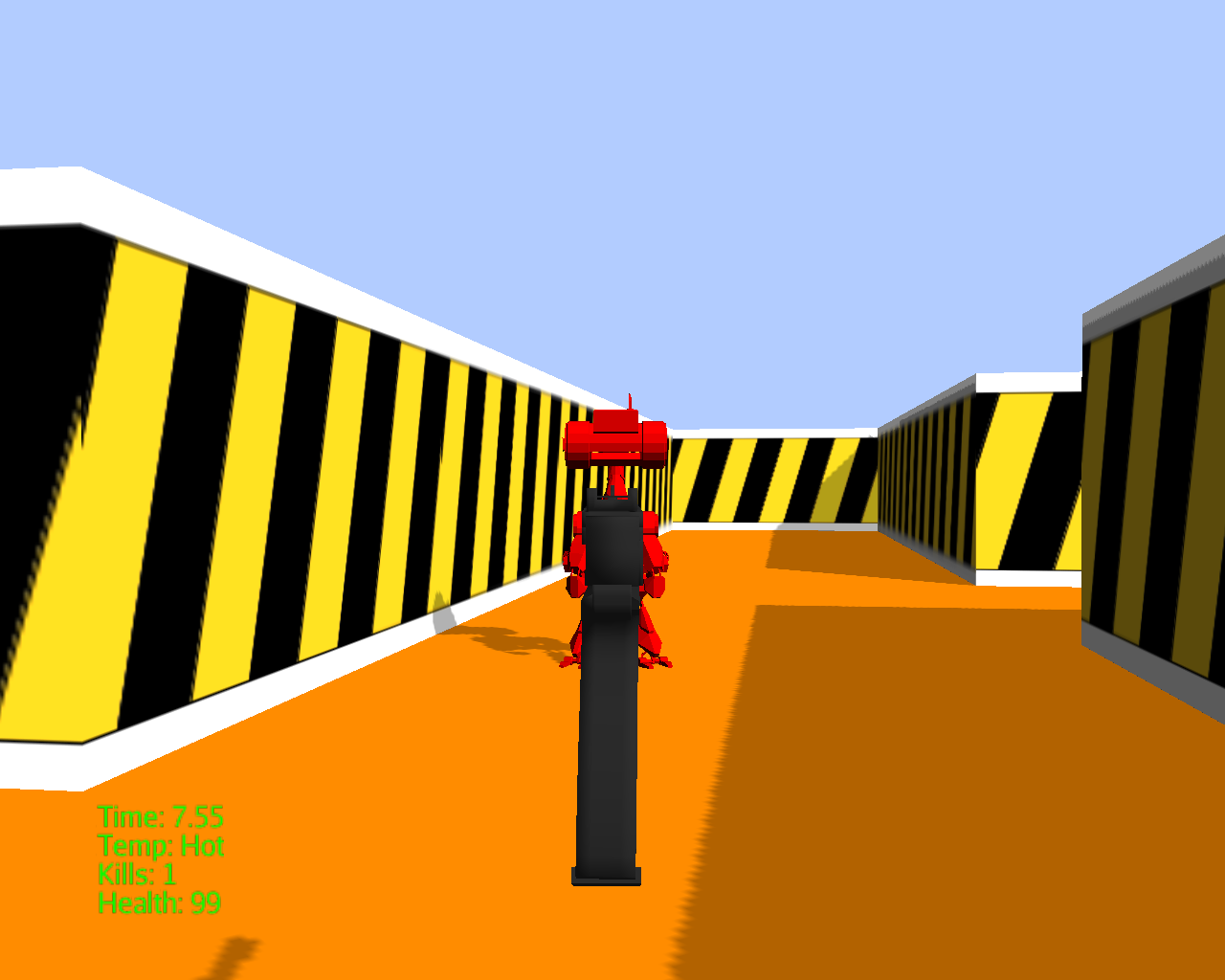 WIP features (not functioning or just an idea):
Name! I can't believe I don't have one already.
Bullet holes (see How to Paste Image on Face if you'd like to help)
Menu, death screen, win screen, etc.
Kill streak bonuses (like, uh, I dunno).
Enemy health (right now, everything's a one-tap).
I hope to release an alpha version soon (or beta, if I can get a menu up).
I appreciate any thoughts on my updates/bugs (though I'm not expecting too much, since nobody can actually play the game).
Edit: Just added two enemy types: Badbot and Badcopter.