I recently upgraded my aweful metal ceiling texture to a nice wood one!.. but… I ran into a strange problem very soon after.
When I'm angling the camera just right, this big hole magically appears in the ceiling.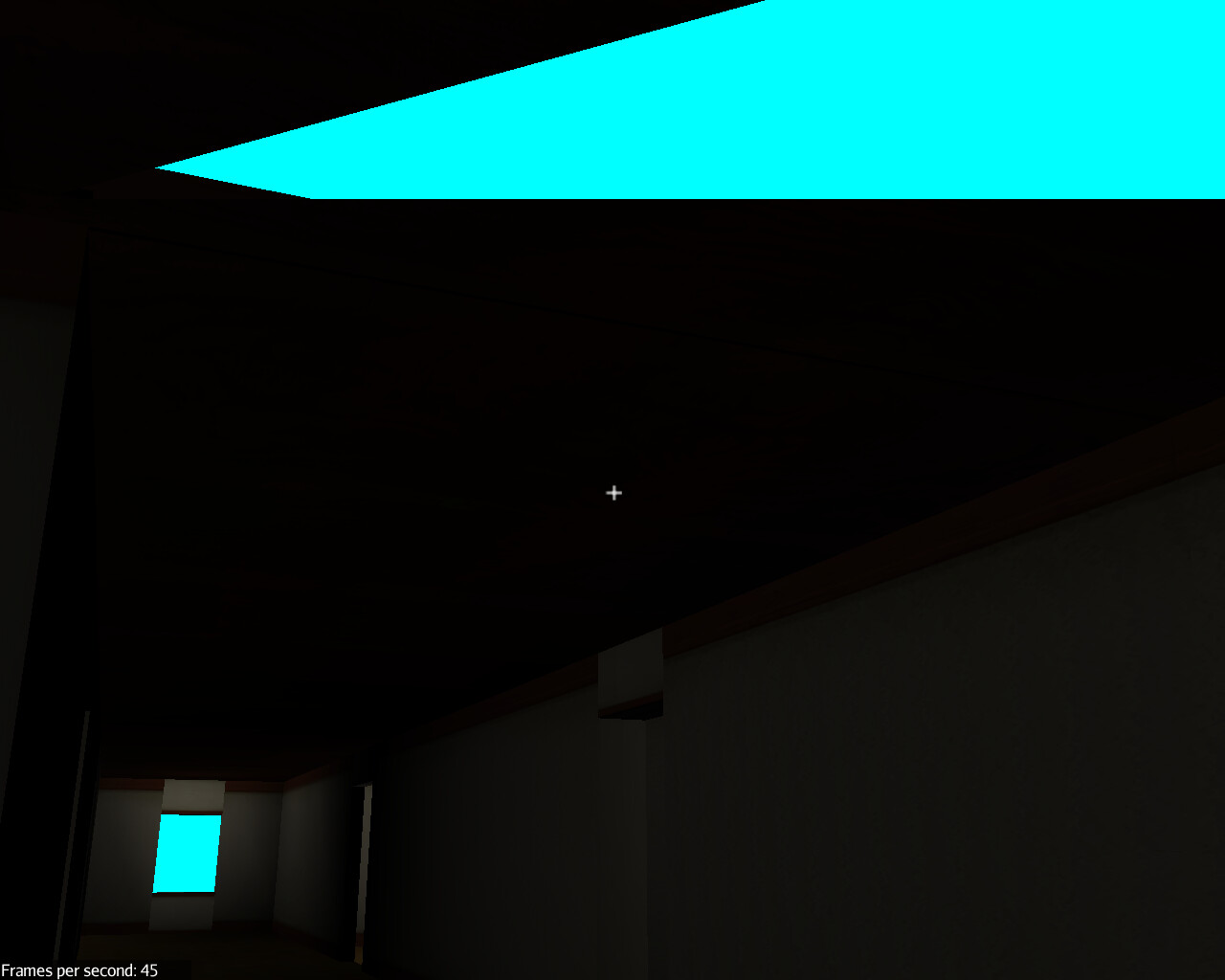 Sorry, it's a little dark…
It happened right after switching textures, and my current texture has been cropped, so it isn't perfectly square.