Hi,
In places like the market, there might be chances that multiple NPCs go to one place for shopping while there is still another NPC in the same location.
Here is a picture for a better understanding: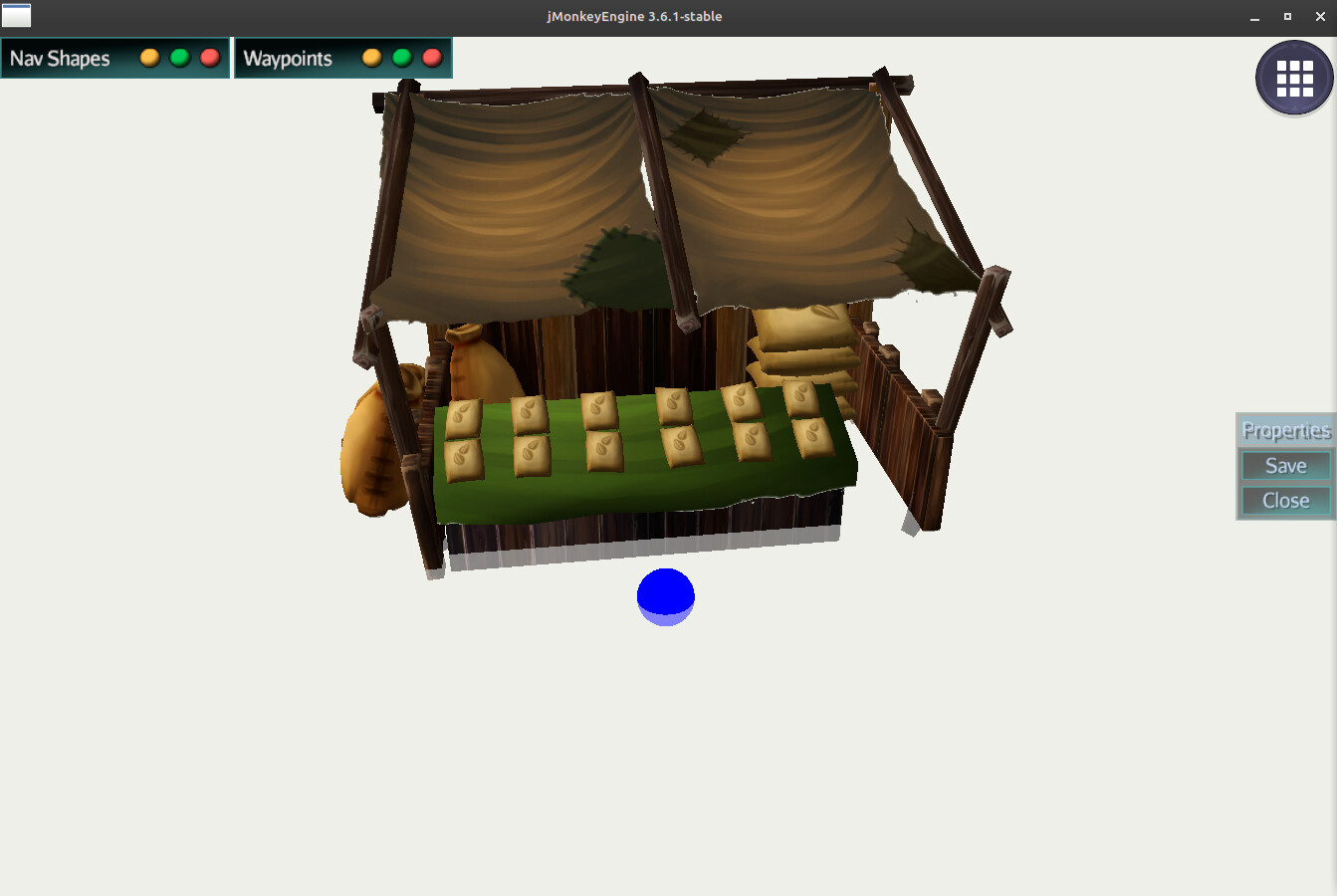 Suppose an NPC is standing there (on the blue spot) doing shopping while two other NPCs arrive there as well.
In that case in the steering system, these new coming NPCs will strive to go to that location, also the old NPC who now wants to leave might not be able to return because he is blocked by other NPCs. (I have not tested this yet to see how silly it will look in action but I can imagine it won't look pleasant

)
One solution that came to my mind was to use multiple waypoints instead of one waypoint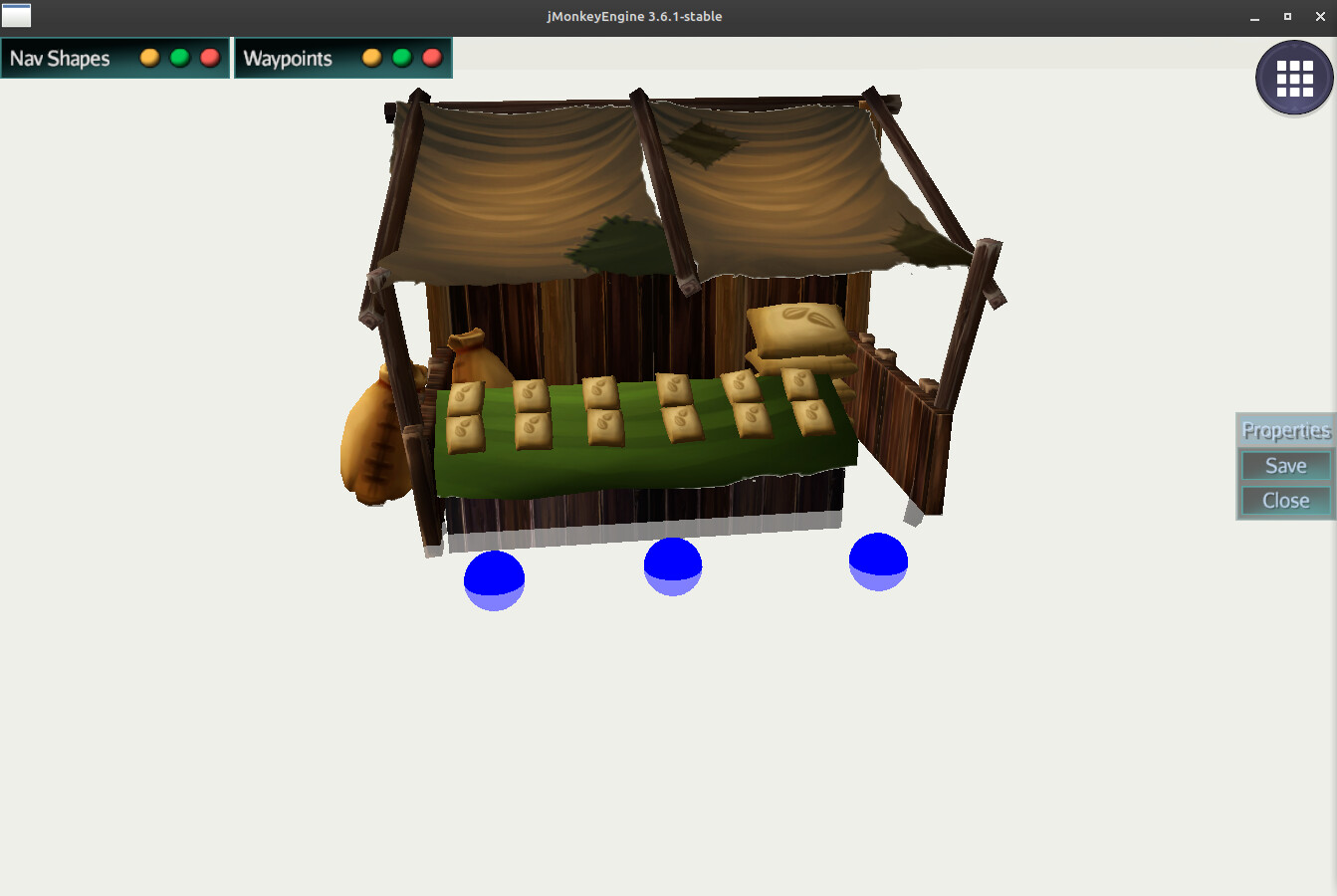 so if one location is occupied by an entity, the next waypoint will be used until the first one is released.
Can you think of other (probably better) solutions for handling this issue?
Thanks in advance