With 2021 half gone, I'm focusing more on writing apps (instead of libraries). I recently added "props" to jme-vehicles. Props are groups of rigid bodies that you can push around and knock over.
Here, for instance, Nehon's hovertank faces off against some traffic cones, barrels, and barriers (3-D models by Sabri Ayeş) …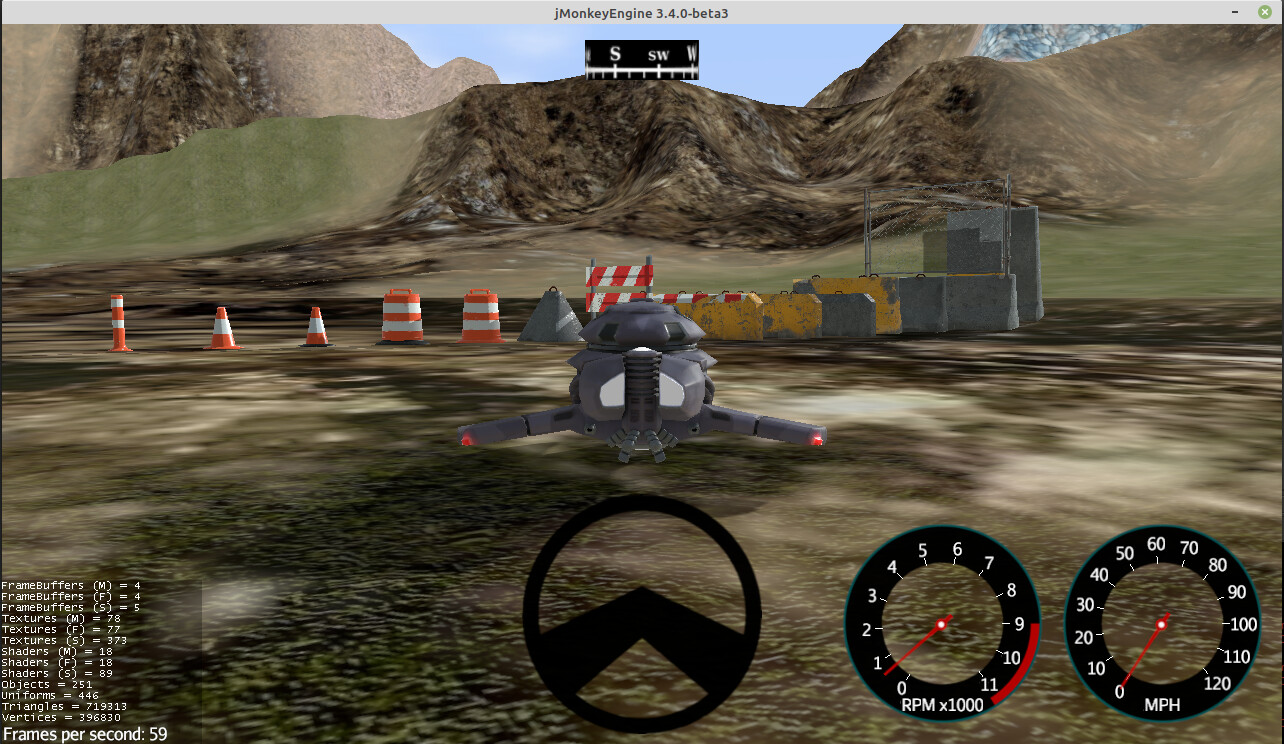 And here's the "after" screenshot …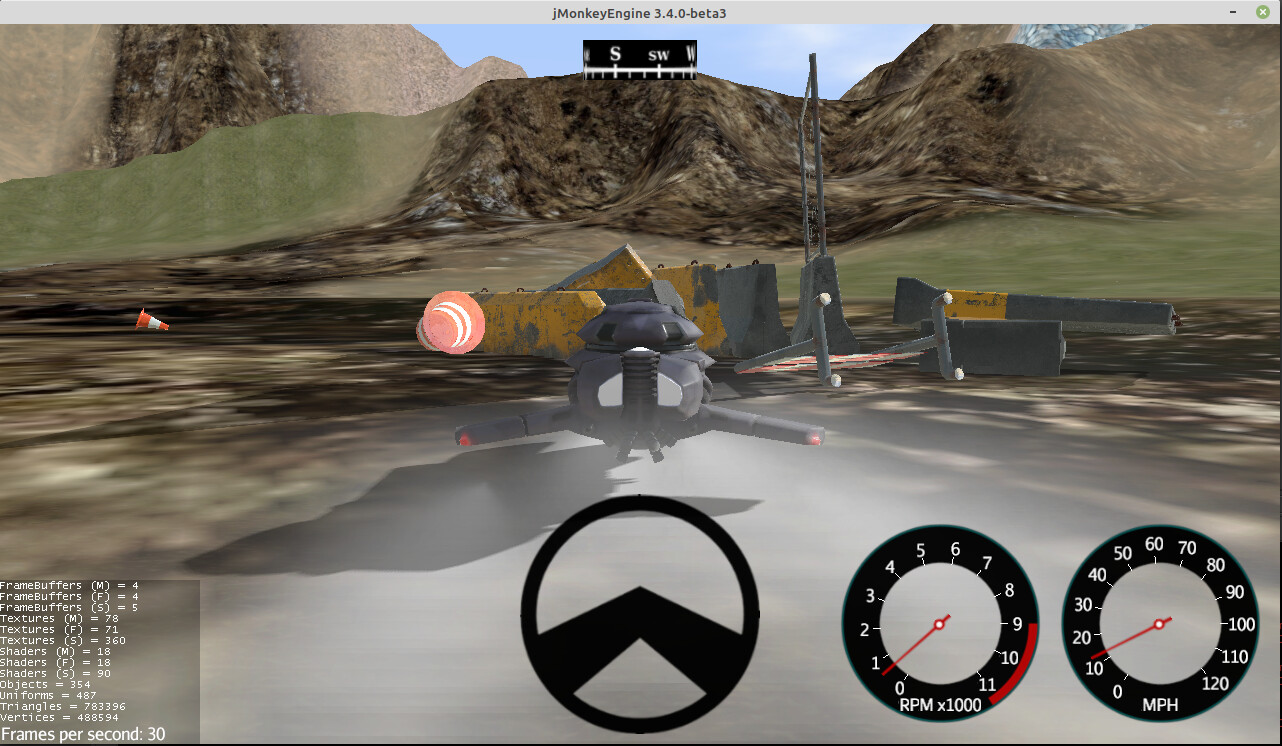 "Barrier & Traffic Cone Pack" by Sabri Ayeş is licensed under Creative Commons Attribution. Barrier & Traffic Cone Pack - Download Free 3D model by Sabri Ayeş (@sabriayes) [23c4dfc] - Sketchfab To view a copy of this license, visit http://creativecommons.org/licenses/by/4.0/.