Little survival game made with my destructible rag doll to test certain mechanics for my future open source space game UniVersor (which I talk about in this other post Gravitation Simulator 2 is released! (public domain) and Universor Project is being worked - #6 by Emperatrox).
Dodge the evil balls to survive. It will become more and more difficult since they slow down due to friction with the ground and maneuver better. Hold on as much as possible.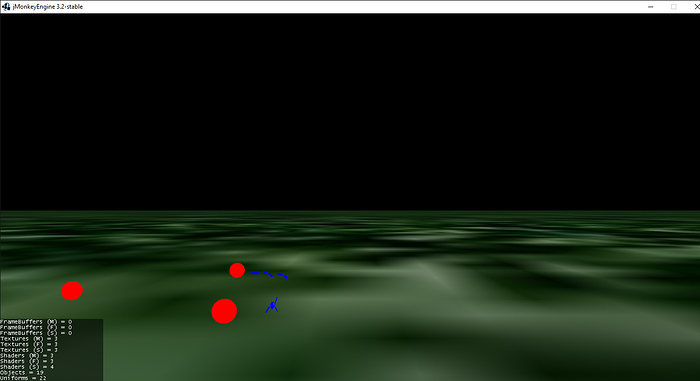 You can play it by clicking "MyGame.jar" in "dist" folder.
With 'WASD' you move the camera and with 'JILKM' the character (all the details in the README).
When a ball destroys a part of the rag doll, he dies.
License: Unlicense (public domain, see the github repository or https://unlicense.org/ for more information).