As some of you may have seen, I spent this past weekend playing around with marching cubes related stuff. It's almost ready to roll out into some releases. I will probably post a sample app first and then finish packaging it up.
In the mean time, here is a video of the latest. Basically, just eye candy showing off the various things put together plus a shedload of post-processing effects and a simple Lemur-based GUI to tweak it.
Video best in HD, 720p…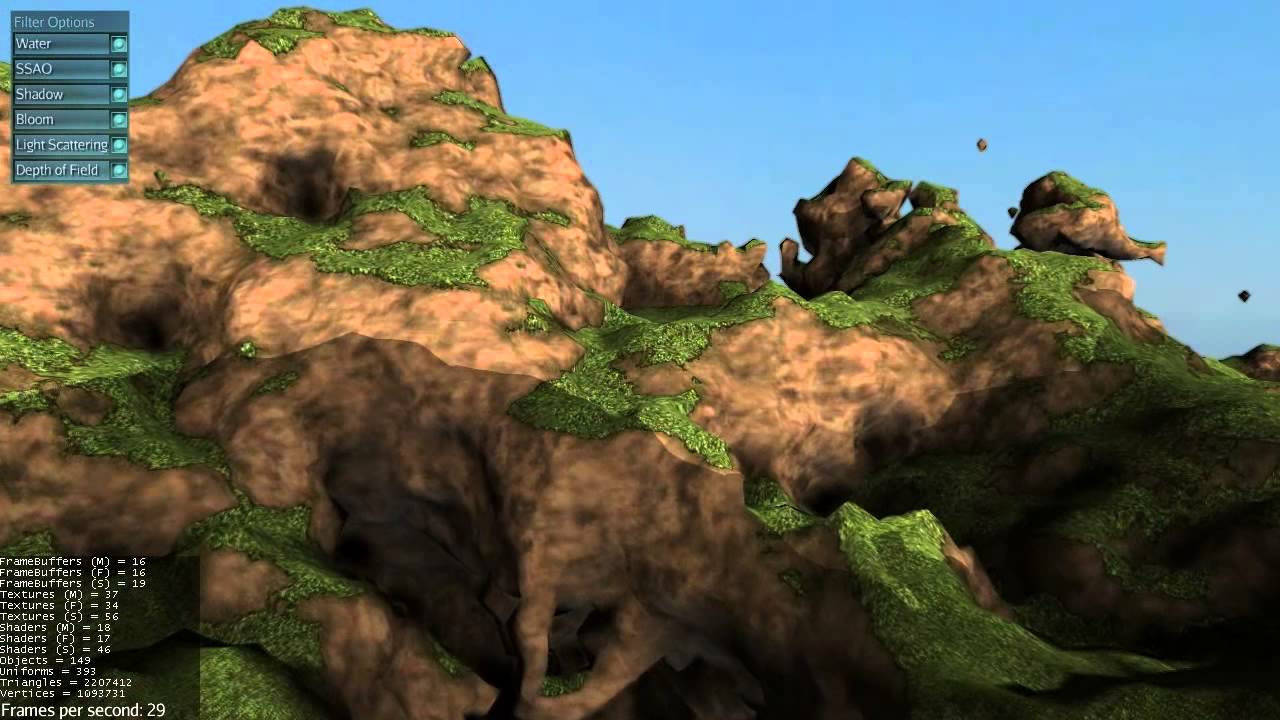 So, under it all is a simple marching cubes mesh generator on top of some multi-octave fractal noise. Pretty much straight out of the GPU Gems 3 book except this is done on the CPU.
On top of that there is a single material using triplanar mapping. Instead of straight mapping each plane, multiresolution texture blending is used with some additional fractal noise. This keeps the texture from repeating and lets them look nice from far away and also maintain detail up close. The upper surfaces are thresholded to produce a hard edge that is also run through fractal noise 'for interest'.
The HUD GUI is just something quick I threw together… though I think I finally have the 'glass' style definition just about ready to include as a default option in Lemur proper.
I'm still not sure what I will do with all of this but it seems like there are options. I really just wanted this capability in my toolbox because there are a handful of side projects that could take advantage of it.
More to come soon…