I'm doing some work on the layout of the Material Editor, and would like some feedback from the community before pushing it.
Here's what it looks like today: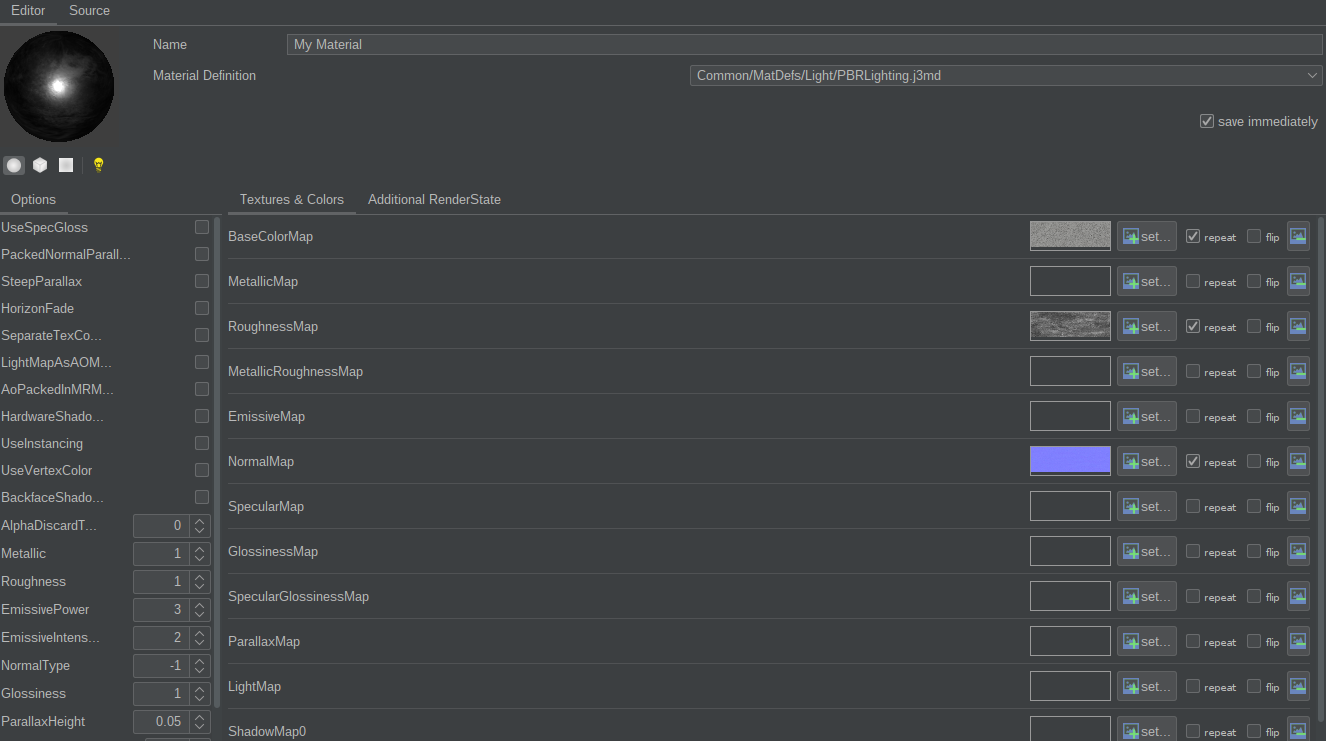 The main thing I dislike is that the "Textures & Colors" tab expands horizontally so much that it's sometimes difficult to know which texture you're editing.
Here's the wip:
Textures tab is now smaller, and "Additional Renderstate" has been brought to front (because it could). Each tab can expand and retract to some extent. Preview is also bigger.
There's still a lot of unused space. I should probably make "Name" and "Material Definition" boxes bigger again.
Are there any features you think are missing in the material editor today?
Edit: The LaF differs between my dev sdk and the released one. Top one is default in the next release, I think.
Edit 2: wip 2. Addressing UI issues