Hello! I wonder if and how I can operate multiple windows at the same time. Especially if I wanted to show the game on the first screen and the statistics or controls on the second screen.
I can start two independent Java processes, but one JME always sleeps.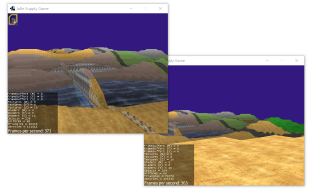 When I start two SimpleApp in a single Java process, it hangs off.
Is it even possible?
Thx