So, I was playing with generative geometries and suff, however, to my surprise I got into a situation with negative triangles count!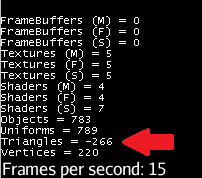 How is that possible? I keep pressing my "generate geometry" button, the other counters increase but this one keeps falling down! I wathced and it fell below zero! And keeps falling each time I press the button. Then I notice that Vertices was falling too… and I pressed the button several more times: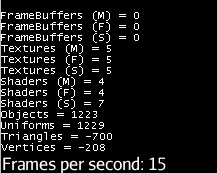 What is happening? How this can be negative?