So I am mucking around with the PBR pipeline. I really like the results so far, and to make life hard on myself i am generating my own hdr maps in blender.
It all works pretty good up until i add some nebula billboards. Then i get the following error.
java.lang.UnsupportedOperationException: NaN to half conversion not supported! at com.jme3.math.FastMath.convertFloatToHalf(FastMath.java:971) at com.jme3.texture.image.DefaultImageRaster.setPixel(DefaultImageRaster.java:134) at com.jme3.environment.util.CubeMapWrapper.setPixel(CubeMapWrapper.java:196) at com.jme3.environment.generation.IrradianceMapGenerator.generateIrradianceMap(IrradianceMapGenerator.java:167)
I am using the TestPBRLighting code as is with just the hdr map replaced.
screen shot is also worth a 1000 words.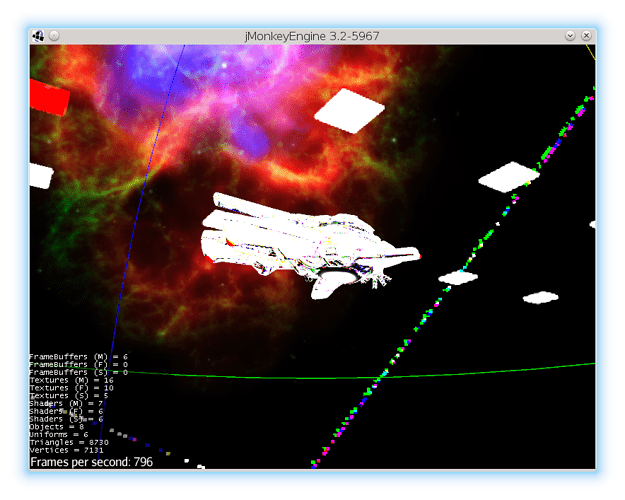 Clearly there is some gradient conversion problem or something. Not sure on the best way to address this.
It should be noted that i did get this problem with another off the shelf hdr image. That is the NaN problem.