Hi,
We are currently working on a 3d Paperdoll as commonly seen in (MMO)RPGs.
We want to be able to visually replace the equipment on a character.
After researching the topic and reading a very interesting reddit discussion (link at bottom),
we are aiming for a similar 3-technique approach to early World of Warcraft:
Head, Shoulders, Weapons are extra Objects
Torso and Legs are simple Textures-Changes
Gloves and Boots are replaced parts of the mesh.
Example from World of Warcraft:
http://us.media3.battle.net/cms/gallery/0NP8QRIZD9T41315846395926.jpg
Due to jMonkeys awesome bone support, we have techniques 1. and 2. working.
My first approach would be to replace vertex groups, but these are lost when importing to blender.
When I use extra Objects for Legs and Forearms (Technique 1.), the shading looks cut-off where the 2 meshes join: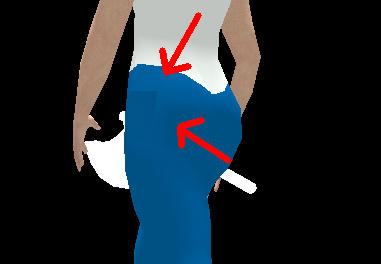 How would you do this? Maybe someone has a good source we should read?
Or is replacing a part of a mesh a bad idea?
Reddit discussion on 3d paper dolling: http://www.reddit.com/r/gamedev/comments/1x9f21/how_do_3d_rpgs_handle_displayable_equipment_that/