As reported by @JhonKkk: The SDK doesn't scale CollisionShapes at all when scaling the node.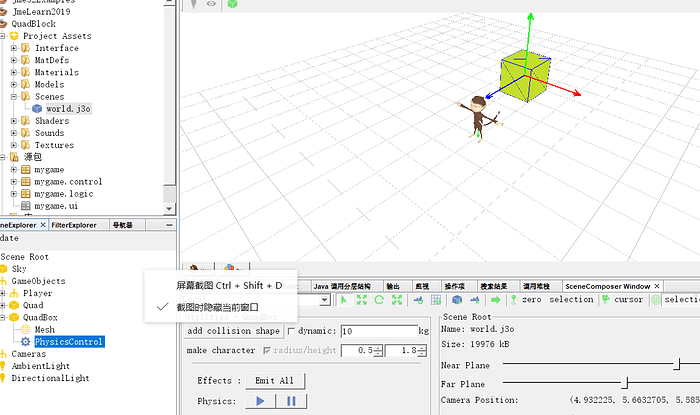 https://hub.jmonkeyengine.org/uploads/default/original/4X/1/6/0/1600edf1fc21a5d8430f1220867734207f1b1c4a.png
(Note that in the first picture this is the mesh and in the second picture that's the collission shape).
Now this is trivial to fix, but the question is about the scalability of CollisionShapes, especially with non-uniform scale that could happen.
@RiccardoBlb wrote on Discord:
it is ok to scale some
i think gimpact and mesh shape can't be scaled, but everything else should be ok
Any other opinions? I am also wondering whether the sdk should just iterate over all controls below the scaled node to find any physics control and scale it's shape (and/or if it's even possible to scale already attached shapes, like if there is a getter for that?)