Dear community,
when I upload my models without animation, everything is fine.
But when I try to upload any model with animation, it does not work.
First I tried to use Orge exporter and spent a day checking what is wrong.
There all data is exported without problems, but crashes, when I try to start animation in JME.
Reading forum, most people recommend to use JME menu "File-Import Model".
After some tries I get model exported from Blender without errors, but JME crashes while trying to play animations:
(Block at lines 58-60 is the one causing it)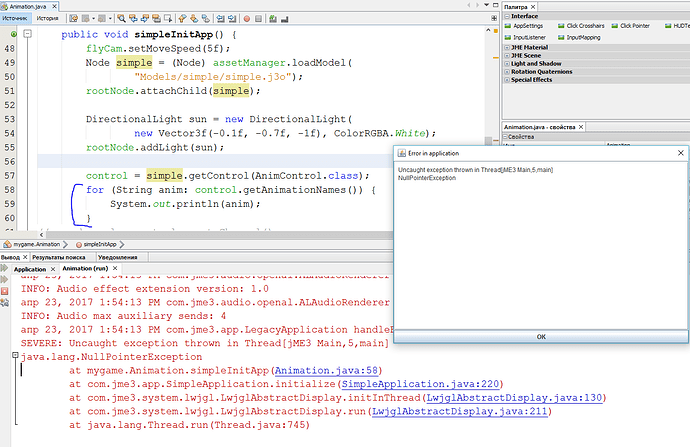 Please let me know what do I do wrong? I try to solve it since some days and it is driving me crazy already.
Here is my mesh, which is really simple and has just one animation on NLA track
https://drive.google.com/drive/folders/0BwViwA_UD3nFbzFMQzFlMTJxdTQ?usp=sharing