Hello Guys,
I'm trying to create a simple car racing game with about 50 concurrent moving cars on the track. The cars are low-poly with RigidBodyControl (needed for collision detection)
Problem is that performance drops dramatically with this amount of cars even with less then that.
Here is the collision shape code:
modelShape = CollisionShapeFactory.createDynamicMeshShape(parentNode);
RigidBodyControl modelCtl = new RigidBodyControl(modelShape, mass); 

We are talking about kinematic objects
This is how the car collision shape looks like: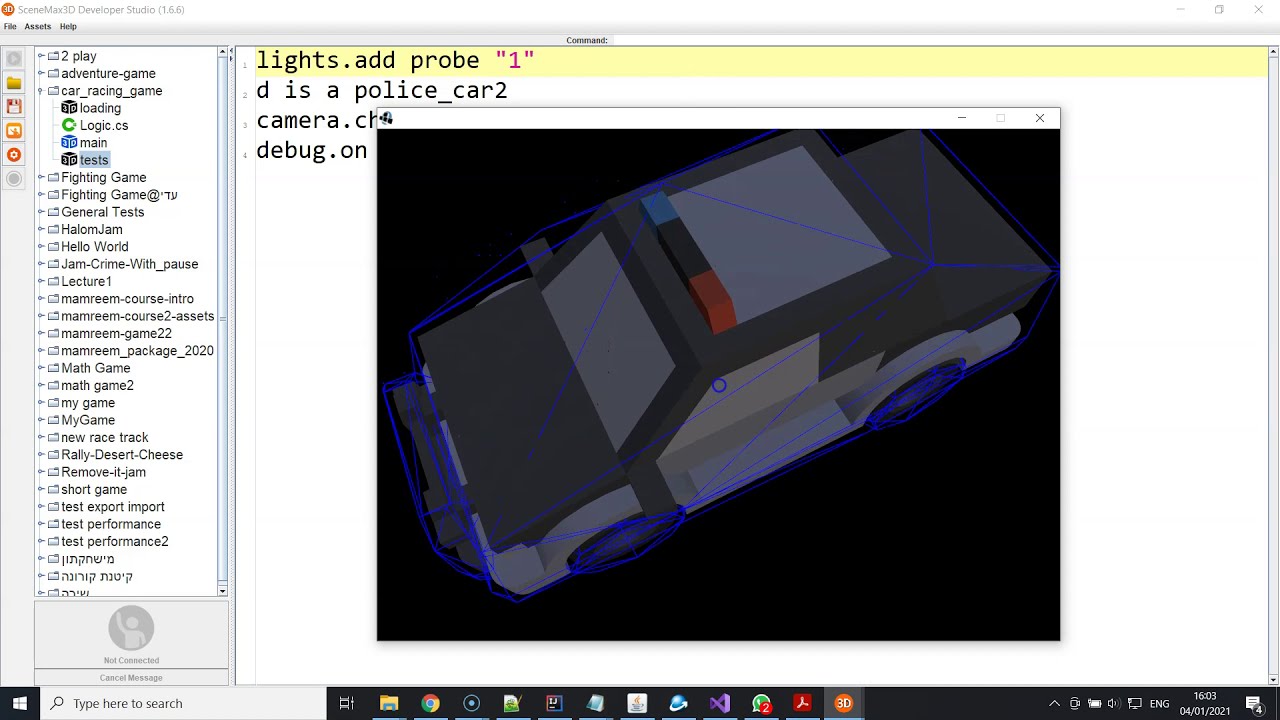 What should I do to improve performance? I'm thinking maybe simplify the collision shape…
Thanks!