I noticed tab stops in BitmapText don't work as I would expect.
One issue is clearly a bug: The first explicitely set tab stop (BitmapText.setTabPosition()) is always skipped.
The other thing is that "normal" tabs just add a fixed spacing without aligning anything to columns.
I already fixed it… but is a fix even desired?
It could break things that rely on the current implementation.
Is the fixed spacing really undesired behaviour? What would you expect from tabs?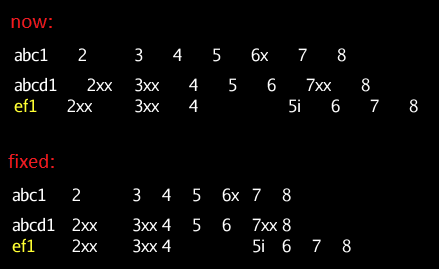 PS: Did you know that BitmapText can parse color codes like \#c0ffee# ? Pretty cool