I'm trying to implement day/night lighting in my voxel game. To do this I need to implement a shader that scales the light based on the time of day. I have made a copy of the Unshaded.j3md and Lighting.j3md and their corresponding .vert and .frag files to start with.
I've never written a shader but I get the general idea. I think I'm going to need to use a modified version of the Lighting.j3md, and I can probably cut out some complexity in there.
Each of my vertices have color values set for local lighting and an alpha value that I'm not currently using(just setting to 1.0) so I could put the data that I need in the alpha value to be interpreted by the shader as a scale value.
My question is, how do I update my time value so the shader can scale the color accordingly? It seems like every loop I will have to set a new value on the material and re-render the mesh which would cut out any performance benefits of using a shader in the first place.
To get an idea of where I am, I have included a day and night screenshot of my current game.
Thank you for any help.
DAY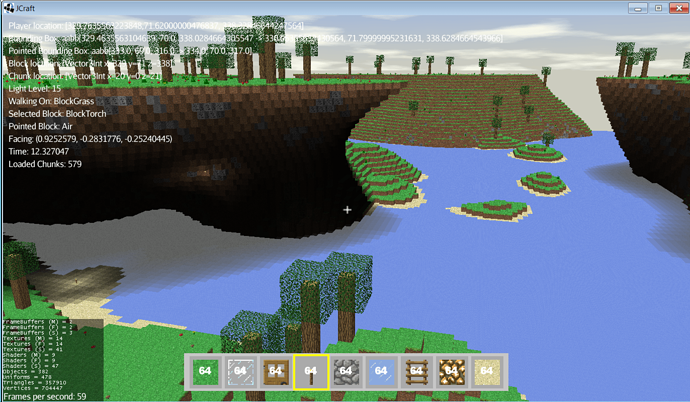 NIGHT