My scene has a 1×1×1 cube, it's blown to be 50×50×4, it's located in (-2, -2, -2). I render the bounding box at the end of one frame and query the occlusion results at the beginning of the next frame to determine if the cube should be rendered——using glGetQueryObjecti(id, GL_QUERY_RESULT). When the cube is in my field of view, the result is sometimes normal, sometimes zero. I don't know why.
This is my window: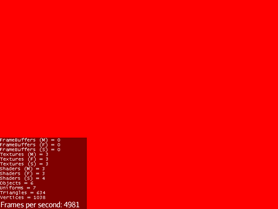 My camera is close to the cube, the window's size is 640×480. The printed query result:


glGetQueryObjectui(id, GL.GL_QUERY_RESULT_AVAILABLE) was called before the query result was retrieved.