Since the project is starting to take shape I figured I could start a thread here too. I started it in February with the help of JavaFX's 3D engine, but it outgrew its features and I needed to switch. JMonkey seemed like a good way to go. (havent been proven wrong yet haha).
What it's about is basicly assembling a spaceship using parts floating around in space, visit other planets/systems and battle enemy ships. They also drop blocks when hit so you can use those to further extend your own. Other not implemented but planned features include company contracts, random events, trading, mining and boss fights.
Building system:

Here you can see a WIP shot of the placeholder sector map which shows locations of all generated solar systems to which you can travel to. Still needs a ton of work and a way to jump to other sectors when you get close to the edges of the first one.

There are currently 5 ship modules:
Command Module (the core of the ship, every ship has only one)
Block (basic structural element)
Engine (used for moving around or traveling faster than light)
Laser (emits high density light bursts that damage other blocks)
Tractor beam (work in progress, currently acts as a block)
There are 3 factions you can encounter:
normal generic ships (brown hull)
corporate sector task force (red & black hull)
space agency exploration ships (white & blue hull)
There is a ship saving/loading function that enables you to share your creations or save them for later. At the moment you can do so at any time you want.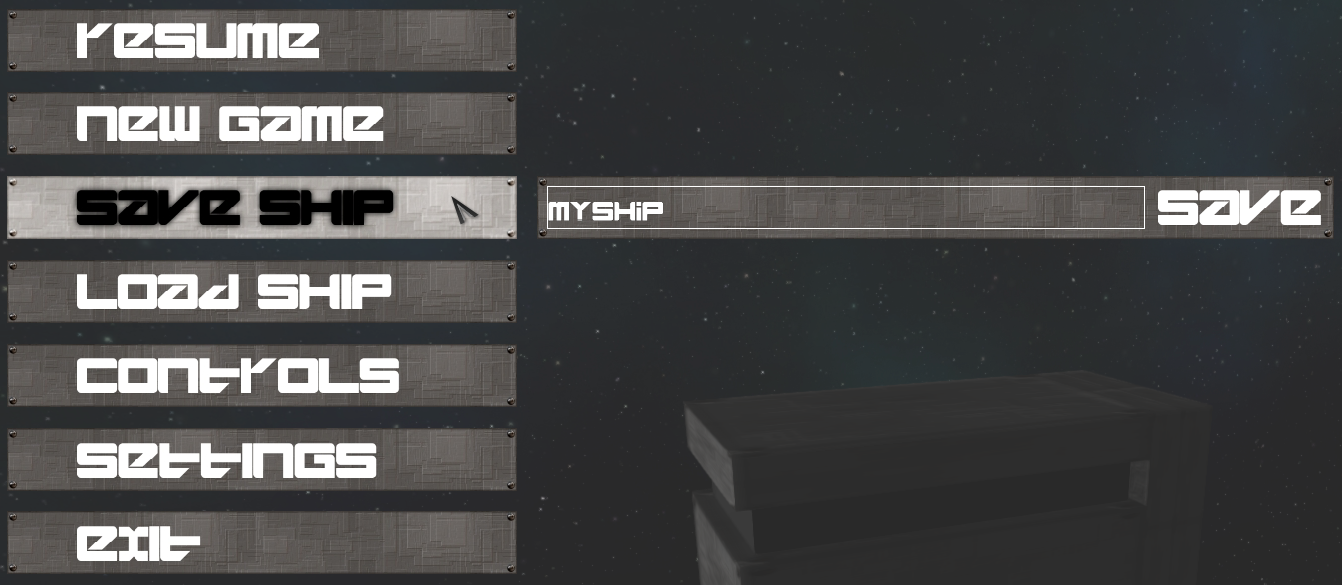 Nifty gui came in handy for this, but its still not as nifty as its name suggests imo.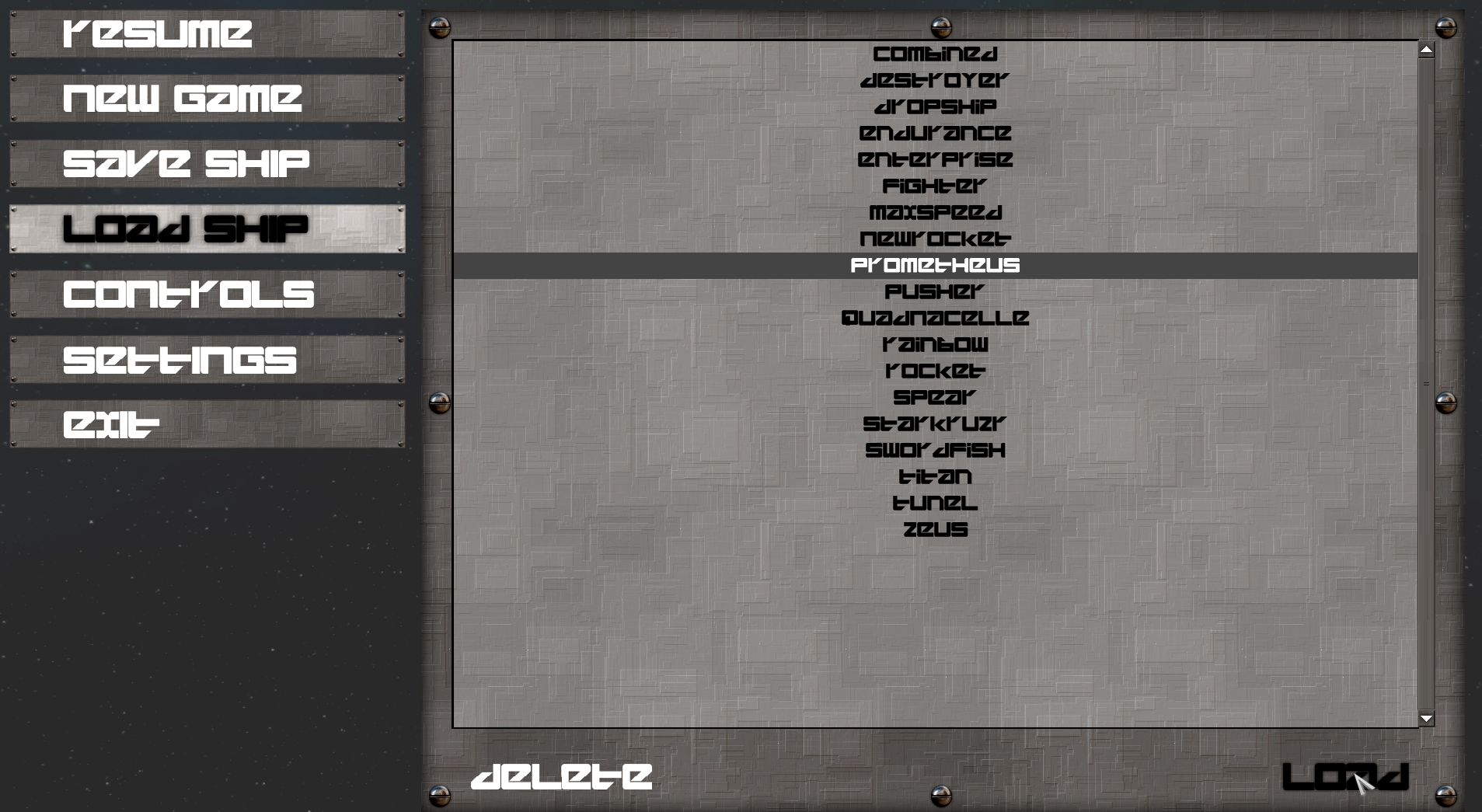 While AI controlled ships spawn and fly (and are also tagged with a marker to make them easier to see), their behavoral code still needs huge amounts of work. Any way to diplomatically interact with them is still missing since there are no dialogs yet.

The first JME3 build hasn't been released yet since it needs some more work. If you think "hey this seems simmilar to TerraTech" then you'd be correct. I'm heavily inspired and influenced by it, but I always thought it doesn't have enough space. Ergo more space.