Hi friends
I watched a video about adding grass in JME3.0 RC2 . here is the link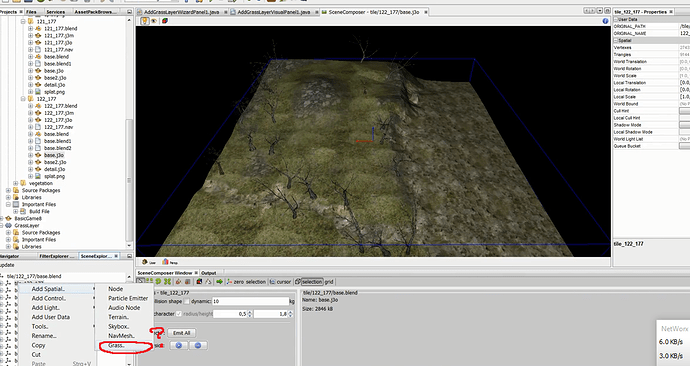 sorry for low quality of image.
I do not see that option in JME 3.0 and 3.1
Can you help . Thanks a lot.
Also I found other tools like SimArboreal-Editor and Forester.
Can anybody create a small 10 min video of how to use them in my project ?(I did not find documentation for them in wiki) .
I will really appreciate you .
Thanks.