In honor of the 20th anniversary of the original Tony Hawk's Pro Skater I present to you a physically simulated Kickflip from my skateboarding game prototype (exported using the games own GIF exporter):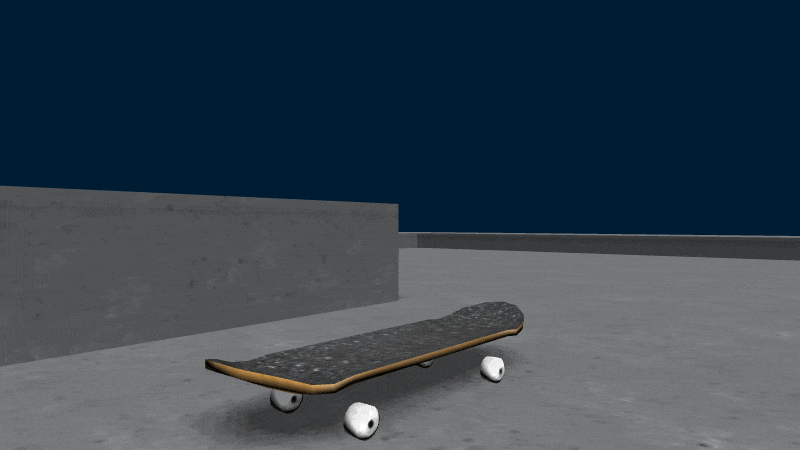 https://sebastianpauli.net/download/SkateGame_Replay_20190901_edit.gif
Edit: Somehow the animated GIF is not embedded in my post. I couldn't directly drag it into the post because it's bigger than 50kb so I had to link it from my webspace. How can I embed an animated GIF from a URL?
Edit: solved…