Hi friends
I want to copy animation from the right rig in below image to left one but do not know how to do that. Can you help me with it ?
The rig in right side is exactly same as the left one [the right has animation on it but the left one has not] and both are from https://www.mixamo.com/ rig.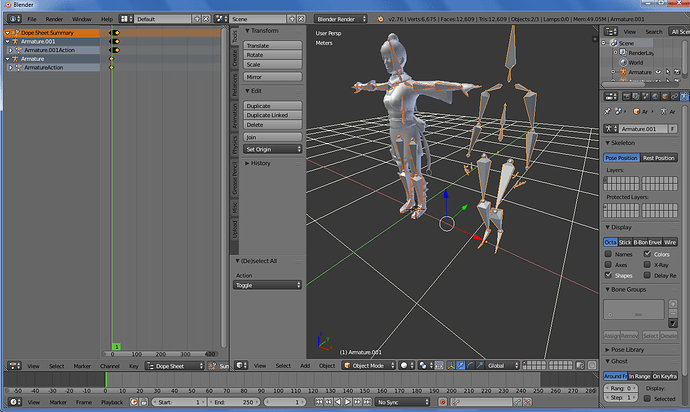 Tried MakeWalk plugin but it was unable to do it right.
Thanks for any help.